Cape Coast: Fishermen oppose premix middlemen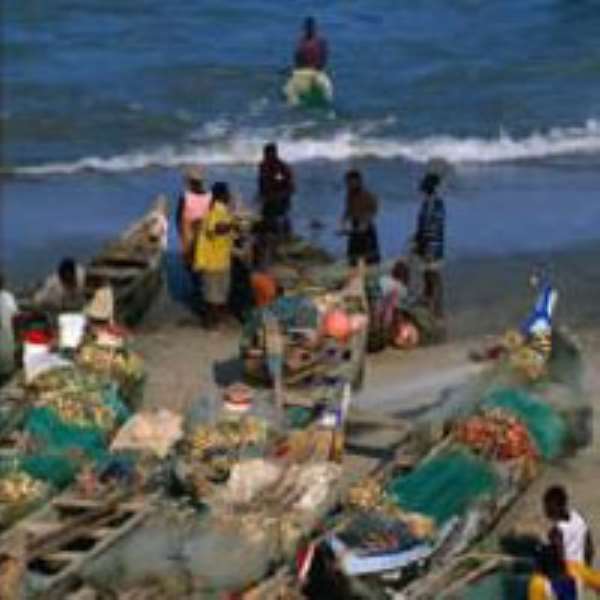 Chief fishermen in the Central Region have protested against the allocation of pre-mix fuel to individual dealers for sale to fishermen.
They argued that by entrusting the sale of the product into the hands of individuals, the gains made over the years by ensuring its availability to fishermen at all times would be lost.
Consequently, they threatened to demonstrate if the Ministry of Fisheries insisted on leaving the sale of pre-mix fuel in the hands of private dealers.
The chief fishermen arrived at this decision at a meeting on Tuesday to discuss the issue.
They noted that, the current mode of selling of the fuel through the pre-mix committees had helped to enhance the provision of facilities including classroom blocks, toilets, street-lights and clinics in most fishing communities.
They stated that before the setting up of the pre-mix committees, some fishermen used to spend weeks searching for the product which was then being handled by private dealers.
That, they explained, affected their business and made negative impact on the growth of the fishing industry.
Nana Kwesi Sraman Tawiah II, Chief fisherman of Ekon, a suburb of Cape Coast said any profit accruing from the sale of the pre-mix fuel by the committees went into the promotion of the welfare of the fishermen.
"Since the profit to be realised belongs to the fishing community, we determine what to do with the money," he added.
He emphasised that an individual handling the sale would only focus on the wealth he or she would amass without thinking of the welfare of the fishing community.
Nana Tawiah, therefore appealed to the government to address the issue to forestall any disturbances since the fishing community would resist any attempt to leave the sale of pre-mix to individuals.