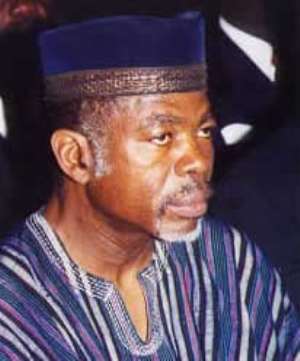 Dr Edward Mahama, presidential candidate for the People's National Convention (PNC) has commended the victims of the recent NPP and NDC clashes at Gusheigu for coming back home to re-build and living in peace with each other.
Dr Mahama said although all the victims have not yet returned to the area, those re-building their houses would encourage others to come back home to resettle.
The flagbearer made the commendation when he visited Gusheigu, where he donated GH¢1000.00 to the victims.
He encouraged the victims not to seek vengeance because that would not bring about the peace they are seeking to establish.
He praised the law enforcement agencies for maintaining the peace and trust among the people, making it possible for his entourage to be welcomed with drumming and dancing.
He said the slogan of the PNC was Peace, progress and Development, and that the party would improve the living standard Ghanaians if it is given the mandate.
Dr Mahama said Ghanaians gave the NPP and the NDC eight years each, and that they should give the PNC only four years for improved health services, education, agriculture and road network, which are lacking in most of the rural area.
The PNC Presidential Candidate said PNC would provide computers to all schools nationwide.
Dr Mahama said PNC is promising Ghanaians a Health Maintenance Organization, to promote long life and health as well as reducing the burden on the National Health Insurance Scheme.
He assured the people that PNC would provide rice mills, factories, sheanut extraction machines, poultry farms among others for the youth, who have been sitting under trees and pavilions created by the NDC and the NPP idling.