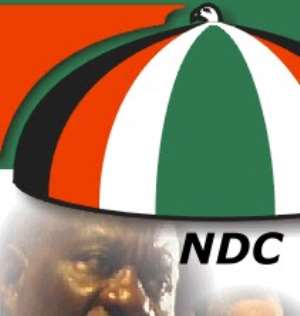 The Office of the Leader and Flag bearer of the National Democratic Congress (NDC), Professor John Evans Atta Mills, on Wednesday thanked the media for the wide and extensive media coverage of the launch of the party's manifesto and pledged an open and principled relationship with the media.
A statement signed by Mr. Koku Anyidoho, Head of Communications of the Mills campaign, quoted the manifesto which said: "An NDC Government will also maintain a principled relationship with the media, constantly reminding each other that what is right under one government does not suddenly turn wrong when government changes hands.
"In this regard, an NDC Government will expect the media to be fair, objective and truthful in a true spirit of partnership with Government for promoting national cohesion and sustainable development."
The NDC said its commitment to a progressive relationship with the media, was also captured in the manifesto which said: "Conscious efforts will be made to ensure that members of the NDC Government have regular interaction with the media to facilitate the flow of information. The NDC makes a pledge for greater openness, transparency and accessibility.
"The career progression and development of journalists will engage the serious attention of the NDC Government and a programme of sponsorship of journalists for further training and specialization will be instituted."
The statement said Professor Atta Mills was confident that the majority of Ghanaians will vote for a change, come December 7 and in building a better Ghana, the very crucial role of the media, would be used to further the cause of nation-building.
"The media will not be used as guard dogs and gatekeepers for the Government. Together with a media that is given its place of pride and dignity, Professor Atta Mills shall build a 'Better Ghana'."