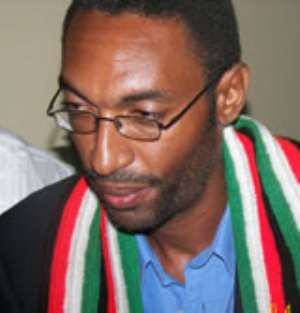 Mr Sekou Nkrumah, son of Ghana's first President, Dr Kwame Nkrumah has observed that the NDC and CPP have a common agenda and could be bedfellows.

He said the philosophy of the two parties were concerned with the development of the people at the grassroots, which differed sharply from that of the New Patriotic Party, which puts emphasis on property owning democracy.

Speaking at a rally to launch Klottey Korley Constituency campaign, Mr Nkrumah who is also a member of the NDC said the founder of the CPP, Dr Nkrumah and former President Jerry John Rawlings of the NDC had a fundamental goal of putting the development of the human being at the centre of socio-economic development.

He said it was therefore, no wonder that Nkrumah and Rawlings remained the most popular politicians of the century and that people with CPP background found it more convenient to join the NDC.

Mr Nkrumah said the NDC and CPP could become one political force that would pursue similar ideological agenda.

Mr Nii Armah Ashitey, NDC parliamentary candidate for the area asked supporters of the party, to be part of the process of trimming the bloated voters' register.

He said they could do so by visiting centres where the register had been opened by the Electoral Commission in order to flush out names that must not be in the document.

Dr Tony Aidoo, former Deputy Minister of Defence and leading member of the NDC, said the party placed value on the rule of law, hence its commitment to enforce justice without discrimination, when it was in power.