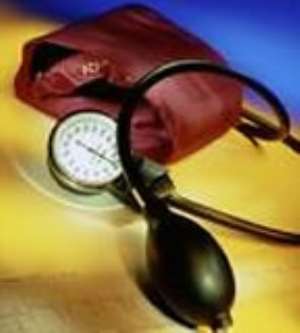 Dr Beatrice Wiafe-Addai, President of Breast Care International of Ghana (BCI) has urged women with symptoms of breast cancer to report promptly.
She said the disease could be cured if detected early.
Dr Wiafe-Addai made the call when addressing women and students Junior and Senior High Schools to mark celebration of this year's Breast Cancer Awareness Walk at Nkoranza.
The celebration was jointly organized by BCI, management of Peace and Love Hospital in Kumasi and Nkoranza South District Assembly under the theme "Let's Walk to Fight Ignorance."
Dr Wiafe-Addai who is also the Chief Executive Officer of Peace and Love Hospital, said everyone was at risk of contracting the diseases but women were more susceptible to suffer most and noted that breast cancer had now been identified as hereditary in some families.
She therefore, stressed the need for women to cultivate the habit of self examination of their breasts monthly for early detection of any unusual changes and report promptly for the necessary medical attention.
Dr Wiafe-Addai said "though scientific research has not come out yet with the main causes of breast cancer it has been noted to affect mostly black women below the age of 50."
She advised people in the area to patronize the National Health Insurance Scheme to enjoy affordable and quality health care, adding "Treatment of breast cancer is under the scheme, women should take such an advantage to undergo breast screening exercises for early detection of the disease."
Mrs Rebecca Akufo-Addo wife of NPP flag-bearer in an address read on her behalf expressed concern at how ignorance, illiteracy and poverty had contributed to the spread of the disease in many communities.
She said available statistics from World Health Organization (WHO) indicated that breast cancer contributed about 12 per cent of death reported worldwide and therefore appealed to women to take proper care of their breast to reduce the mortality rate.
Mrs Akufo-Addo advised women to eat more fruits and vegetables to help prevent contracting the disease.
She later donated 1,000 Ghana cedis to support activities of BCI to embark on effective sensitization programmes to promote health of women.
Source: GNA