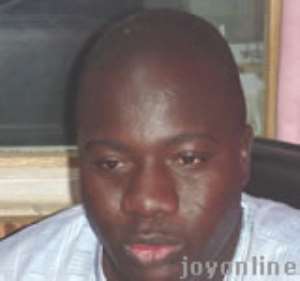 Mahama Ayariga, Member of Parliament for Bawku Central, has asked Parliament to invite the Chief of Staff and Minister for Presidential Affairs, Kwadwo Mpiani, to explain why former President Rawlings and seven ex-security capos were banned from all security installations.
He said the President is the head of the Security Council and since the Chief of Staff works at the Office of the President, he will be the right person to tell Ghanaians why such a move, which impedes on the affected persons human rights, was taken.
He argued that even though the letter banning them was signed by the National Security Coordinator, Dr. Sam Ghartey Amoo, a letterhead of the Office of the President was used.
Mr. Ayariga, a former Minority Spokesperson on Legal and Constitutional Affairs, told Citi FM on Tuesday "I want the Minister of Presidential Affairs to confirm if indeed the decision was taken by the Security Council".
He explained that the National Security Coordinator is not a member of the Security Council and no power has been vested in him to issue such a ban.
Mr. Ayariga said even if it is confirmed that the action was backed by the Council, he is prepared to go all out to ensure that the ban is lifted.
He stated that after scrutinizing the letter, he realised that there has not been any communication between the National Security Coordinator and the Council prior to the decision.
As a lawyer, he described the ban as "unconstitutional" and an infringement on the rights of the seven former security officers.
Lt Gen. Arnold Quainoo former General Officer Commanding, Brigadier General Nunoo Mensah former chief of Defence Staff, Real Admiral Owusu Ansah former Chief of Naval Staff, C.K. Dewornu former Inspector General of Police, F.Y. Asare, former Greater Accra Regional Police Commander, Bruce Konuah former Defence Advisor to Pakistan, and W.K. Aboah former Commissioner of Police were banned last month from entering all military and police installations and garrisons in the interest of national security after they had a meeting at the residence of former President Rawlings .
Story by Isaac Essel