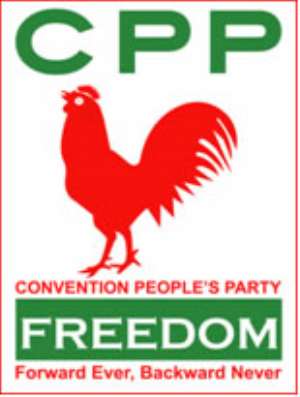 David Ampofoh speaks to Joy FM
The Convention Peoples' Party has rubbished the manifestos of the New Patriotic Party and the National Democratic Congress.
It said the manifestos have no real plans of action that can transform the economy.
The communications director of the Kwesi Nduom campaign team, David Ampofo, told Joy News a comparison of the two documents depicts empty manuscripts.
Citing the history of the CPP, Mr Ampofo said only the Nkrumahist fraternity can transform Ghana.
He said the CPP derives its commitment towards the nation from a three-pronged standpoint: self determination, social justice and pan-Africanism.
According to the communications director, the CPP has a belief system that "allows it to do things in the interest of Ghana."
"Everybody can claim anything but you have the responsibility to analyse it, what allows it to do things in the interest of Ghana," he said.
He said what the two parties have printed as key points in their manifestos could be found in the manifesto archives of the CPP in the first republic.
He cited the NPP's claim to industrialise the country and embark on an Integrated Volta Project as nothing new describing them as "something that the CPP did forty years ago."
Mr Ampofo said Ghanaians now face the choice of positive action and a destroyed economy.
"We're still one of the poorest countries in the world,"
"They've had the opportunity; they've done what they can do but you don't see a significant change in the lives of the people," he stated.
He maintained that the December polls must not be about staging dry exchanges between the NDC and the NPP but a critical comparison of issues that can transform the livelihood of Ghanaians.
Play attached audio for excerpts of David Ampofoh speaks interview with Joy FM
Author: Fiifi Koomson