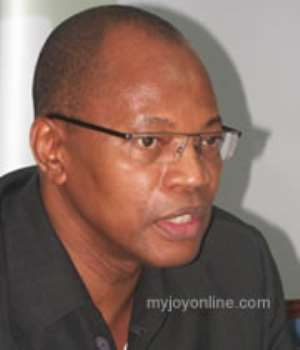 Africa's economic growth will suffer because foreign investment will dry up as a result of the spreading financial crisis that began in the United States, the head of the West African regional bloc ECOWAS has said.
The 15-member Economic Community of West African States (ECOWAS) has recorded cumulative GDP growth of almost 80 percent since the start of the decade, according to its own figures. But it now sees that growth threatened by the global credit squeeze.
"We are very much concerned ... this is obviously going to slow down the process of growth of our economies because FDI (foreign direct investment) flows to Africa will be curtailed," ECOWAS Commission President Mohamed Ibn Chambas told Reuters in an interview late on Thursday.
A United Nations report last month put foreign direct investment into developing countries at US$500 billion in 2007, up 21 percent, with a recordUS$53 billion of that heading to Africa.

''The private sector should be enabled to grow and one way the private sector can grow is when there is increased capital available to it through FDI," Chambas said.
"It is in view of this that the current financial crisis is bad news," he said, speaking on the sidelines of a summit of the African Caribbean and Pacific (ACP) group in Accra.
Emerging market indices have already been battered, with the sector benchmark recording its worst quarter in two decades as investors, frightened by stock markets tumbling in the United States and Europe, pulled cash out.
"If the financial markets are now in distress, this is obviously going to further slow down the process of FDI flows to Africa and our economies will suffer," Chambas said.
"We'll feel the heat because these days we all talk about the global economy to which our fates are all linked" he added.
AFRICA NOT "DECOUPLED"
Some analysts have argued that emerging markets, such as those in Africa, have "decoupled" from the developed economies of the West, with China playing an increasingly important role as both a source of investment and a market for African exports of oil and minerals.
But while trade between Africa and the Asian emerging markets of China and India was growing, those relationships were still young, and Africa's economic links with Europe were' much stronger, Chambas said.
"For now, the bulk of trade is still with Europe he said.
He echoed the arguments of mineral-exporting countries like Guinea and Democratic Republic of Congo, which want to stop being sources of just basic materials such as unrefined minerals and to become producers of finished and semi-finished goods.
"I think that even with these new markets, the issue should not be just the supply of raw materials from Africa. The same challenges that we face with Europe also apply, and that is, we want value-added exports to these markets," he said.
"We want to be sure that these new partners do not see Africa as just a supplier of raw materials and a dumping ground for manufactured goods," Chambas added.