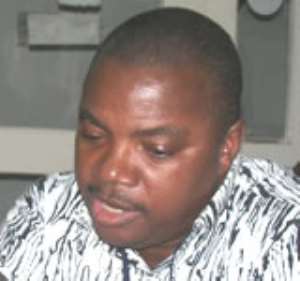 Key media players, including the president of the Ghana Journalists Association Ransford Tetteh, have kicked against proposals to control the activities of the media ahead of the December polls.
The Right Reverend Dr Yaw Frimpong-Manso, chairman of the Christian Council of Ghana on Sunday called on president J. A. Kufuor to declare a ban on radio phone-ins 14 days before the elections.
The action he reckoned would reduce the tension that has engulfed the country and safeguard any mayhem that might befall the nation before, during and after the December elections.
But his remarks seem not to have gone down well with some media activists.
Mr. Ransford Tetteh who is also the editor of the Daily Graphic told Joy Jews' Evan Mensah the proposal amounted to gagging the media.
While acknowledging the increasing threats of political violence, Mr. Tetteh said the "media must be trusted as professionals to do a great job."
"We must be allowed to do our work," he added.
He admitted some lapses on the part of some media personnel but insisted the way to go was not to impose new rules on the media.
According to him the media must rather be encouraged to strictly adhere to its code of conduct to avoid clashes in the upcoming elections.
He said the GJA will come out with guidelines on election coverage which he hoped would regulate the activities of media players.
He reiterated the need for the media to work in a free atmosphere, in order to well inform and educate the public.
Whilst the concerns raised by the Christian Council are justifiable, Editor of the Accra Daily Mail Haruna Atta said it is only under a state of emergency that the President can evoke a ban on radio phone inns.
He however maintained that Ghana had not gotten to that stage to warrant such an action.
He described some contributions by sections of the media as extremist but maintained, voices of moderation would always triumph.
Story by Nathan Gadugah