Nduom to turn Afram Plains into Ghana's food basket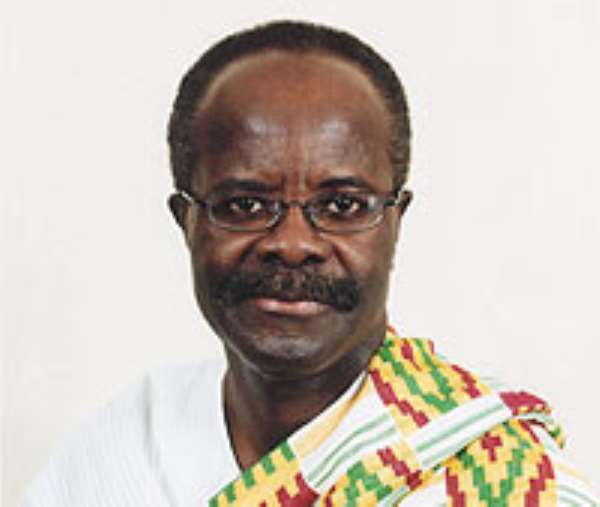 The flag-bearer of the Convention Peoples' (CPP) have sworn to kick-start a programme that could at least provide the average Ghanaian three square meals a day.
Dr Nduom who has just ended a week's tour of the Afram Plains area of the Eastern Region declared on most of the platforms on which he stood that he would turn the plains into major food producing centres.
That is, if the Nkrumahist fraternity, known for its pro-socialist ideals secures power in the December polls.
His message seemed to have gone down well with the people as some promised to jump onto the CPP bandwagon to the "promised land."
They claim the ruling NPP and the opposition NDC have over the years only engaged in dry exchanges over who has the best offer for the area without concretising their promises.
"We have observed NPP and NDC, but now we want change; change like what the CPP has for this nation."
"It's a good party, it's a party that my heart likes so I have to vote for them."
A young man who spoke to Joy News said he would cast his ballot for the CPP because the party deserves to be put to the test.
He told Joy News' correspondent, Joe De-Graft Johnson that he had a strong belief that Dr Nduom is not touting empty promises to win votes, but rather presenting great ideas that would work.
The Afram Plains covers an area of approximately 3,559 square kilometres in the 19,323 square kilometres of the Eastern Region which occupies 8.1 per cent of the total size of Ghana.
Some experts say turning the area into Ghana's food basket is not a remote possibility.
And with a population of over 200,000, a good work by the CPP could define better fortunes for the invigorated socialist platform.
Listen to supporters of the party speak to Joy News
Author: Fiifi Koomson