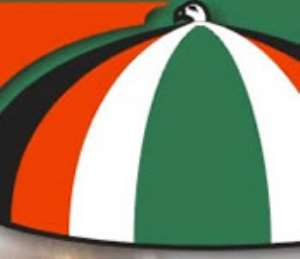 The National Democratic Congress parliamentary candidate for Effutu, Mr Mike Hammah, has urged members and supporters of the party to educate electorate on the achievements the party chalked when in power.
Addressing some members and supporters of the party in Winneba last Week, Mr Hammah said the NDC embarked on a number of infrastructural projects including the tarring of roads in the Effutu Municipality; hence it was important to let electorate be aware.
He called on the electorate to assess the development projects that took place in the Effutu constituency during the NDC regime and that of the current government under the New Patriotic Party.
He said government under the leadership of Professor John Atta Mills, the NDC presidential candidate for the December 7, 2008 election, would ensure that all Ghanaians equally have their share of the national cake.
Mr Hammah also urged members and supporters to reach out to people by sensitizing them on the need to vote for Prof. Mills for a better Ghana.
He said: "The NPP government had lost focus and vision hence there is the need for Ghanaians to come out in their numbers to vote them out of office on December 7, 2008".
Mr Kojo Appiah, the NDC Constituency Propaganda Secretary, called on followers of the party to avoid using abusive language in their campaigns in order not to inflame passions which could lead to a chaos.