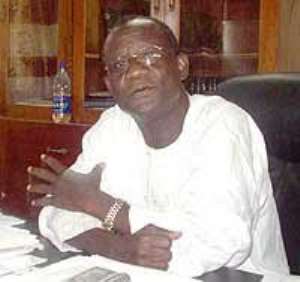 Mr Lary Bimi, Chairman of the National Commission for Civic Education (NCCE) has reminded chiefs that they have a crucial role to play to help maintain peace before, during and after the forthcoming general elections.

He made the observation in a speech read for him by the acting Upper East Regional Director of the NCCE, Mr Peter Hanstings Mensah at separate durbars of chiefs organized in Bongo and Tongo in the Upper East Region.

The Durbar, on the theme, "Political Tolerance, Peaceful and Non-violent Election 2008" was enable the chiefs and people commit to resisting violence before, during and after the December elections.

Mr Bimi stressed that as custodians of the land and the people, chiefs had the onerous task to play to ensure peaceful elections.

He appealed to the chiefs to educate their people on the significance of non violence so that they would appreciate the need to live in peace with one another.
Mr Bimi noted that though there had been some level of peace in the region, it could not boast of absolute peace, taking cognizance of the Bawku conflict.

He indicated that intolerance in many forms had been the source of conflicts and wars in the history of humanity and tended to retard mankind's progress.

He expressed dissatisfaction that some sections of the society were not able to cultivate the culture of tolerance and said political relationships had been turned into rancour and animosity, instead of unity and harmony.

He explained that there was the need to reverse the trend by focusing attention on issues that would not only bring unity but also create the necessary stability for development.

Mr Bimi advised the youth not to allow themselves to be used by politicians as instruments of violence to cause mayhem, but rather focus on learning skills that would improve their lives.

"Ghanaians must demonstrate to the whole world that the country is getting matured in Multi-Party Democracy, by not doing anything to foment trouble in the forthcoming elections.

"Politicians, the Media, the Electoral Commission need to play their roles impartially", he added.