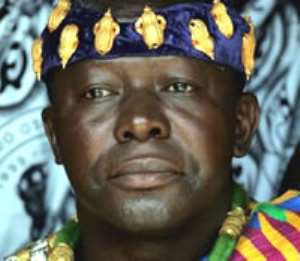 The Asantehene Otumfuo Osei Tutu II, has commended the Ministry of Health for initiating various educational and preventive measures to reduce the spread of diseases in the country.
He said various interventions and initiatives such as the regenerative health promotions and campaign of proper hygiene and sanitation currently going on in the country, were commendable and urged the ministry to continue in that direction.
Otumfuo Osei Tutu, made the commendation at the Manhyia Palace in Kumasi when the officials of the 2nd Annual International Health Fair, paid a courtesy call on him.
The delegation, led by Alhaj Dr Mohammed Bin Ibrahim, Ashanti Regional Director of Health Services, was at the palace to brief the Asantehene on the impending international health fair, scheduled to take place at the Prempeh Assembly Hall in Kumasi from October 12-19, this year and seek his support and others of Asanteman for the successful hosting of the fair.
Otumfuo Osei Tutu pledged the support of the chiefs and Asanteman to ensure that fair achieved its desired results.
Dr. Ibrahim said the fair aims at promoting regenerative health care among Ghanaians to prolong lifespan.
He said as part of the programme, seminars, workshops and screening exercises would be held for residents in the region and appealed to the public to patronise them.