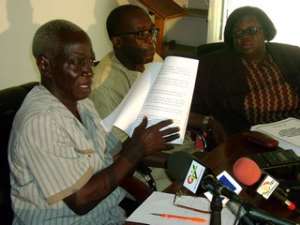 A week long exhibition of the voters' register begins today throughout the country, according to a press statement from the Electoral Commission (EC).
The 5th to 11th October, 2008 exercise would take place throughout all polling stations from 7am to 6pm.
The provisional exhibition of the register is intended to ensure that the document is cleaned.
Voters, by the exercise, can verify their names and other particulars on the register and ask for corrections of wrong data.
According to the statement, voters, during the exercise, can request for inclusion if their names are omitted from the register and assist the EC to remove names of deceased persons and unqualified persons from the document.
The EC is therefore asking those who indulged in multiple registrations to assist the Commission to remove their names from other polling station registers to avoid prosecution.
Minors and unqualified persons, the EC pointed out, who voluntarily remove their names would not be prosecuted.
The exercise will also enable voters know where they will cast their votes on polls' day.