Ecobank Transnational extends share offer by 28 days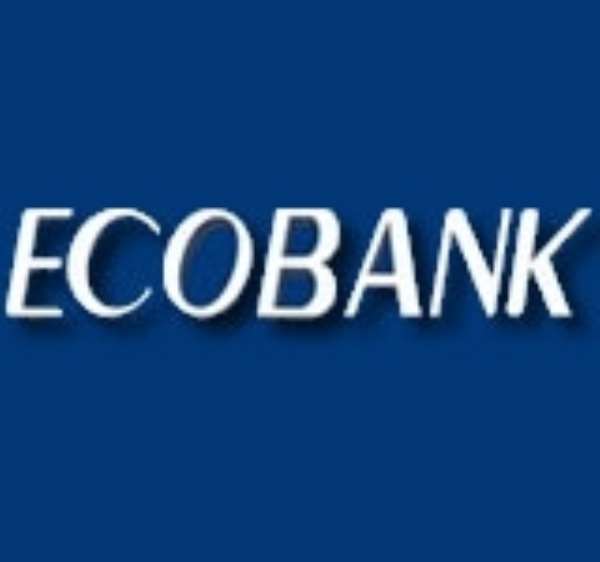 Ecobank Transnational Incorporated extended its $2.5 billion share offer on Friday by 28 days to Oct. 31, hoping to raise more capital as private investors rushed to buy shares, its lead arranger has said.
Mr Michael Ashong, Managing Director of Ecobank Development Corporation, said the decision to extend the share offer was based on investors' request and strong indications of more foreign interests.
"We fixed the extension because it was requested for by our existing shareholders, as well as potential investors. We need to satisfy these requests, especially, coming from our existing shareholders who have asked for a little more time to enable them complete their transactions," he told the Ghana News Agency in a telephone interview.
Winding queues of individual buyers had formed up on Thursday and Friday at Ecobank branches in Ghana and the Ivory Coast in what Mr Ashong described as the usual last minute rush by people to acquire the shares.
"It is not unusual, we are an African institution and we live in Africa, many times, people like doing things at the last minute, that's the way it's always been."
Ecobank launched what it described as Africa's biggest cross-border offer in August to fund the group's rapid expansion across Africa, with some analysts predicting at that time that it might be oversubscribed.
But Mr Ashong said the current turbulence in the international financial market had slowed the interest of some off-shore investors. However, he added, there was still high interest from outside Africa.
"There is a high interest of international investors in our shares -- so far we've had requests from Dubai, South Africa, China and Singapore. They have heard about the offer and they require certain clarifications from us and we are encouraged by this," he reiterated.
Ecobank is offering shares at $0.29 each, or $0.27 to existing shareholders, representing a discount of 12.5 percent and 20 percent respectively to the average price over the month before the offer opened.
The shares are being offered on stock markets in Nigeria, Ghana and on the regional BRVM exchange in Ivory Coast, which serves the eight countries in West Africa's CFA franc zone.
The bank, which has operations in 24 countries, said it would use the capital raised to consolidate its position as the leading pan-African banking group by expanding its network of branches and opening new ones on the continent.