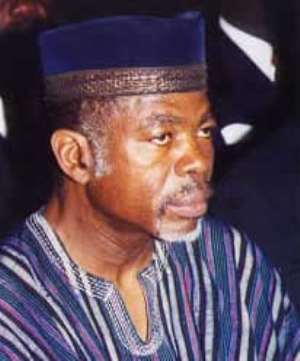 The chief of Yapei in the Northern Region says the flag-bearer of the People's National Convention, Dr. Edward Mahama is capable moving the nation forward.
The chief, Musah Suleiman said his area stands to benefit from the policies and programmes of the PNC.
Mr Suleiman made the statement when the PNC flag-bearer paid a courtesy call on him as part of his campaign tour of the region.
He said the NDC and the NPP had all ruled two terms and that it was the time for the PNC to be given an opportunity.
Dr. Mahama said he will provide potable water for the people and prevent girls from trekking long distances in search of water.
That according to him, will enable the people to spend quality time on their farms and for girls to spend time in school.
The four time presidential hopeful said he will provide the people with equipment to harvest shea nuts since they were predominantly farmers.
According to him, many of the people suffered snake bites and other dangers because they go into the bush unprotected.
He therefore promised to provide them with boots and gloves should he be elected president.
"Politicians promise good things and when you vote them they go and don't come back" he said adding that when he is voted he will stay there and ensure that he fulfills his promise.
Story by Malik Abass Daabu