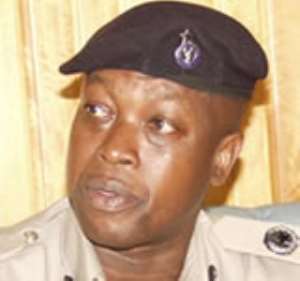 ACP Kofi Boakye, former Director of Operations of the Ghana Police Service will today be called to the Ghana Bar as a fully qualified lawyer alongside others after four years study at the Ghana School of Law.
Credible but unconfirmed reports have it that ACP Kofi Boakye is in contention for several awards based on his scholarship during the Professional Parts I & II segments of the course, having scored several straight As.
Having been on leave since the infamous Tagor/lssah Abbass cocaine scandal rocked the nation in 2006, Kofi Boakye took the period of his long leave to concentrate on his law studies, culminating in his call to the Ghana Bar.
A product of the Kwame Nkrumah University of Science & Technology (KNUST) and the University of Ghana Business School from which he holds a B.Sc (Hons) Biochemistry degree and Maseters in Public Administration respectively, Kofi Boakye joins a list of Police officers who have over the years trained as lawyers.