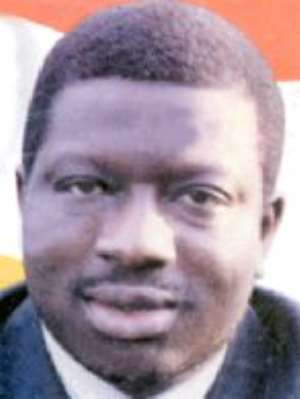 A Kwahu-born businessman based in Accra, Mr Seth Adjei-Baah, aka "Shaaba", has declared his intention to contest the Nkawkaw seat as an independent candidate in the next parliamentary election.
Mr Adjei-Baah contested the seat in the 2004 parliamentary election as an independent candidate but lost to the incumbent Member of Parliament (MP) for the area, Mr Okerchiri Kwabena Adusa.
He said whilst he was not discounting the efforts that the incumbent MP had made to alleviate the plight of the people, "I have got what it takes to bring about a more dramatic transformation in the material and social conditions of the vast majority of the people"
.
"I sincerely believe that he has paid his due to the constituency, and this nobody can take it away from him, but the time has come for another hand to take the constituency to higher heights and glory," he said.
The independent parliamentary aspirant said he was in the process of assembling a crack campaign team that would make public within the shortest practicable time his blueprint for the social and economic transformation of the area.
According to him, "I have decided to contest the seat following intense pressure on me by the electorate of the area over the past months."
"The electorate wants me to open a new page in their lives by not only becoming their representative in the next parliament so as to represent their interest and articulate their concerns but also to initiate more development projects to improve their lot," Mr Adjei-Baah said.
He said the people of the area had developed considerable interest in his philanthropic activities, which had helped thousands of people, who are now rooting for him to contest the seat, to engage in meaningful ventures to improve their lives.
Mr Adjei-Baah said some of his activities in the areas involved the establishment of a batik and tie-dye industry to offer training to the people, especially the youth and the regular dispatch of medical teams from Accra to the rural communities to offer free treatment to the masses.