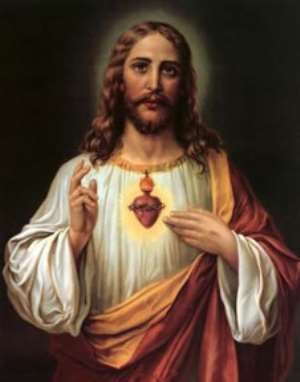 Catholics in Ghana will not go to church on election day, Sunday, December 7,2008, to enable them exercise their franchise.
In a gesture uncharacteristic of many Christian faiths, the church has decided to celebrate the Eucharist of Sunday, December 7 in the evening of Saturday, December 6, in line with liturgical norms which dictate that "the observance of Sunday and of solemnities begin with the evening of the preceding day".
The Catholic Bishops Conference, which took the decision and conveyed same in a Pastoral Letter, urged all Ghanaians to live in peace because "we are one people, with a common destiny".
The date for this year's general election, which falls on a Sunday, has generated serious concerns among the Christian community in view of the day being a sacred one to Christianity.
Some churches and Christians have even requested a change in the date fur the elections but the Electoral Commission (EC) has remained resolute.
Sunday, December 7, 2008 is a special day on the Christian calendar and for the Catholic faith in particular because it marks the celebration of the Lord's Supper or Mass, during which a priest presides in the person of Christ to celebrate the memory of the Lord, a ritual popularly known as the Eucharist.
"Sunday has a special place in our life.
We want a general dispensation and urge through Christ.
"As Christian citizens, we ought to be concerned about the country's stability and growth; we should seek to promote the common good and interest in all activities," the Bishops indicated.
They advised Ghanaians to refrain from acts of provocation and violence, ethnic bigotry, intolerance, insults, insinuations and intimidation.
Source: Daily Graphic