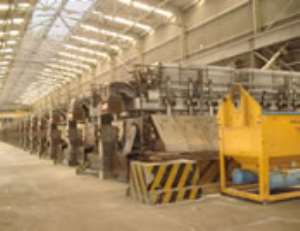 Government has been called on to stop paying lip service to issues of development and give proper and real meaning to "the private sector as the engine of growth."
This can be achieved when government agencies judiciously patronise and give priority to "made-in-Ghana goods" and less attention to foreign goods.
Access to credit facilities from the public sector to small and medium enterprises (SMEs) should be transparent and non-partisan.
These were contained in a communiqué issued by Journalists for Business Advocacy (JBA) at a Business Advocacy Review Workshop held in Kumasi.
The workshop which was organized by the Ghana Journalists Association (GJA) in collaboration with BUSAC and KAB Governance Consult was under the theme: "Using the Media to strengthen business advocacy."
The review workshop was aimed, among other issues at generating a platform for journalists to better strengthen Business Advocacy in the country.
The journalists also called on the government to draw a comprehensive road-map and master plan with inputs from all stakeholders in the SMEs in dealing with numerous challenges and concerns of SMEs.
They also noted that government must take steps to decisively deal with decongestion of the City Business Centres by asking street hawkers to go back to all the satellite markets and also decongest major markets to reduce fire outbreaks like the recent one at Kantamanto.
Mr. Bright Blewu, General Secretary of GJA, commended the media for their advocacy work and encouraged them to strengthen Business Advocacy issues to promote the private sector.
Dr. Dale Rachmeler, the BUSAC Fund Manager, also noted that his organization would continue to assist GJA to promote advocacy issues to enable more people earn a livelihood and generate revenue.
He stated that BUSAC would continue to help create a platform to promote and accelerate positive change in business in the country.
Source: GNA