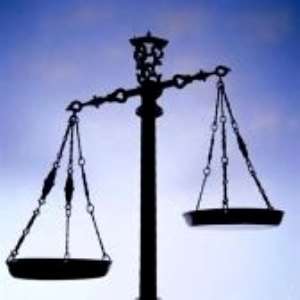 A leading member of the National Democratic Congress (NDC) has called on Ghanaians to do away with things which do not promote peace.

"Every Ghanaian is talking about the sustenance of peace before,
during and after the December elections, but we do not seem to be doing things which will bring the peace," Mr Kofi Mintah, Chairman of the Central Disciplinary Committee of the NDC, said.

Addressing a party meeting at Winneba, Mr Mintah said peace could not be obtained on a silver platter unless one worked for it.

He reiterated that the elections would be peaceful only if the politician, the electorate, officials of the Electoral Commission and the security agents do what is right.

Mr Mintah described "injustice" as the greatest enemy of peace and
appealed to Ghanaians to be fair and transparent in all their dealings.

"A victim of injustice or unfair treatment cannot be told to live in
peace," he said.

He appealed to politicians and their supporters to be mindful of their utterances, and the media to be circumspect about what they published.
"Let us all place the nation above anything else," he added.
Source: GNA