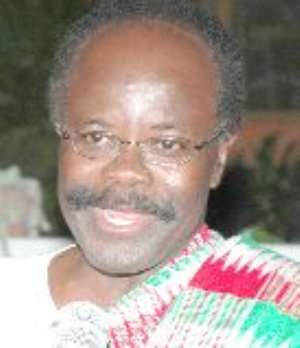 DR Paa Kwesi Nduom, the Convention People's Party (CPP) flag bearer, has said the CPP will hand over any of its members who engage in any insulting or violent behaviour during the electioneering.
He said CPP cherished peace, which was the requisite for development, and that it was also challenging other political parties which believed in peace to equally commit themselves to such a move.
Dr Nduom was speaking at Saltpond in Mfantsiman West as part of his tour of some parts of the Central Region. He also addressed party supporters at Gomoa Brofo in the Gomoa West Constituency as well as those at the national convention of the Twelve Apostle Church.
He emphasised that the CPP wanted to win an election that was devoid of violence and rancour and also wanted to govern a united Ghana.
Dr Nduom also called on Ghanaians not to vote for political parties that exhibited aggressive tendencies and abhor violent acts to ensure that the country moved on in peace and stability.
He consequently urged the electorate to vote for the CPP, which had never been involved in or exhibited brute force or clashes with any of its opponent.
He also asked the people in the Central Region to realise that they still remained the fourth poorest region after the three northern regions, although they had voted for the National Democratic Congress (NDC) and the New Patriotic Party (NPP) to rule for eight years each.
Dr Nduom, who is also the CPP Member of Parliament (MP) for Komenda-Edina-Eguafo-Abirim in the Central Region, said it was high time the people in the region voted for the CPP for a progressive change in their living conditions.
"Who destroyed the industries established by Dr Kwame Nkrumah? Is it not the NPP and the NDC? So, it is time you voted for the CPP," he said.
"Am not asking you to vote for the CPP and Nduom because I am from the Central Region, but vote for it based on its past record.
 Remember it was the CPP that built industries in this region for people to work and earn a decent living," he said.
Story by Donald Ato Dapatem.