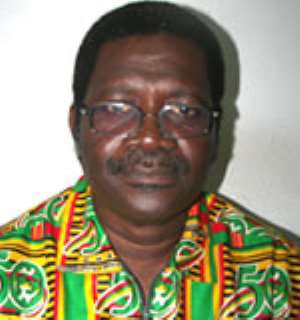 The opposition National Democratic Congress has accused the Ghana Education Service of double standards.
It said while service prevented heads of educational institutions from receiving the flag-bearer of the NDC on the basis that it would disturb teaching and learning, the flag-bearer of the NPP was seen addressing students in their uniforms.
According to a statement issued in Accra by the Head of Communications of the Prof. Mills campaign, Koku Anyidoho, the GES wrote letters to all heads in educational institutions warning them not to entertain the NDC leader when he engaged in his house-to-house campaigns.
"The GES, via a letter signed by its Director General, Mr. Samuel Bannerman-Mensah, ordered schools not to allow Professor Mills to interact with students and teachers with the legless reason that, the NDC Leader's visits had a tendency of disturbing the teaching and studying agenda of the schools."
He said the ended in a threatening note, "Heads will be held liable for any lapses that may occur".
But "watching "Nana's Dairy", an NPP sponsored programme on GTV, Tuesday, September 30, 2008, Nana Akufo-Addo was seen addressing students of Ntroboman Secondary School in the Nkwanta District of the Volta Region.
"The students were in their green uniforms and the shots were taken in broad daylight so it stands to reason that Akufo-Addo addressed the students during the period that they should have been in their classrooms studying.
"The question is; has the GES, through Samuel Bannerman-Mensah, ordered schools to now open their doors to politicians?", the statement asked.
Mr. Anyidoho wonders whether when it comes to Nana Akufo-addo schools can open their doors and close them to Prof. Mills who spent years teaching.
"The Office of Professor Mills is asking Samuel Bannerman-Mensah to as soon as possible make the position of the GES clear on the subject in question lest he leaves us with every reason to believe that his directive was not because he meant well as regards the need for students to focus on their studies, but because he was ordered by the NPP so to do in view of the heavy and positive impact that Prof's interaction with teachers in particular, was having on hearts and minds," the statement demanded.