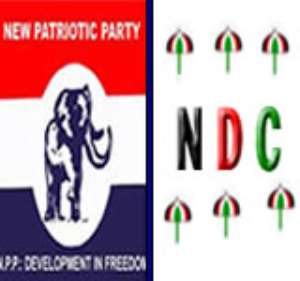 Right Reverend Emmanuel Arongo, Anglican Bishop of Tamale has called on the National Democratic Congress (NDC) and the New Patriotic Party (NPP) to discourage their supporters from fighting and mudslinging.

He said none of the two political parties could be vindicated when political violence occurs in the country because there would not be any third party to act as witness in such cases of violence.

Right Rev. Arongo gave this advice when he opened the fifth Synod of the Anglican Diocese of Tamale at Wa on Wednesday.

The three-day Synod, which has the theme: "Discipleship – Treasures in Heaven" will deliberate on how to improve the financial situation of the Diocese for its sustenance.

Bishop Arongo stated that the activities of supporters of the two major political parties were not helpful and did not teach the youth good public behaviour.

"The two political parties should publicly pledge never to crush each other."

Quoting from the Bible, he said; "when Jesus was under threat and Saint Peter wanted to defend, he commanded him to stop for peace to prevail.

"Put your sword back in place for all who draw sword, will die by the sword," he said.

The Anglican Bishop called on leaders to be sincere and serious about their mission and what they say.