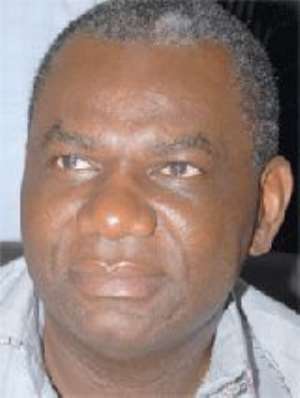 A member of the New Patriotic Party Manifesto Committee, has said that revenue accrued from the national economy, the national budget itself and that from the oil find will be used to finance development programmes outlined in the party's manifesto.
Mr Boakye Agyarko, explained that there was an expected growth in the economy, and a corresponding growth in revenue which would be used to finance the programmes in the party's manifesto, adding "There are revenue opportunities within the budget itself".
Speaking to the Daily Graphic at Enchi on how the NPP was going to finance programmes outlined in the party's Election 2008 Manifesto, he said "the revenue from the oil find will be used to help diversify the economy in terms of its current structural component".
Mr Agyarko, who is also a member of the NPP National Campaign Team, was among some members of the team who were on a one-week campaign tour in the northern part of the Western Region.
"The strategy is to use government funding to leverage private capital in partnership with government in achieving this agenda", Mr Agyarko said, adding "we have tested the numbers and feel absolutely confident that all of them are achievable".
According to Mr Agyarko, anyone who asked where the money to finance the manifesto programmes would come from did not understand the nature of money.