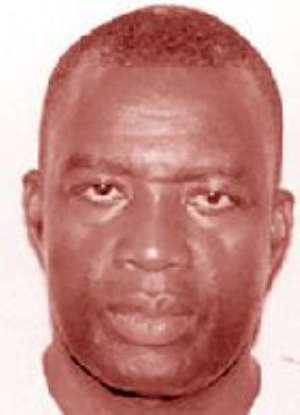 An independent aspirant contesting the Ajumako-Enyan-Essiam parliamentary seat has taken exception to the intolerance of certain partisan individuals in the constituency who are opposed to his candidature.
Mr Alex Arthur was particularly worried about the behaviour of some party activists such as the District Chief Executive (DCE), Mr Kenneth Obempong.
According to Mr Arthur, some New Patriotic Party (NPP) activists have been picking on his (Mr Arthur's) symbol of a key and saying, "Nobody should vote for anyone using the key as his symbol because a key is used to steal".
Relatedly, at Enyan Denkyira about 7:30 a.m. on Sunday, September 14, 2008, the DCE said he did not expect to see Mr Arthur's posters close to those of Nana Addo Dankwa Akufo-Addo, the flag bearer of the NPP, and threatened that he "will take court action against him if he does so".
Expressing his concerns to the Daily Graphic, Mr Arthur said Mr Obempong maintained that the independent aspirant was supposed to be an NPP supporter, and that if he were a good parliamentary material, he would have contested the NPP parliamentary primary in the constituency.
He said Mr Obempong said that when he was addressing some NPP supporters who had constituted themselves into a keep-fit group.
According to Mr Arthur, because he did not want to be confrontational, he left the scene, but reported the incident later at a District Electoral Task Force meeting organised by the District Police Command at Ajumako.
He said he was surprised at those developments, because he thought Ghana had come of age and that its electioneering should be based on issues, devoid of pettiness and mudslinging.
He questioned why posters of various candidates had been posted side by side, but in his case it had turned out to be an issue.
He advised that there was the need for all stakeholders in the December general election to "talk peace and tolerance and contest ideas with analytical approval".
Mr Arthur then appealed to the electorate in the constituency to question those bandying about information on him to substantiate their claims.
The DCE, when contacted, said he had no qualms with Mr Arthur posting his posters alongside those of Nana Akufo-Addo on walls, noting that the aspirant could even post his posters on his walls.
However, Mr Obempong said he would seek court action against Mr Arthur if he posted his posters on Nana Akufo-Addo's campaign vehicles.
He cautioned Mr Arthur to refrain from linking himself with Nana Akufo-Addo, saying that Mr Arthur should go independent and not tell the electorate to vote for him to win the parliamentary seat while they voted for Nana Akufo-Addo to win the presidential election.