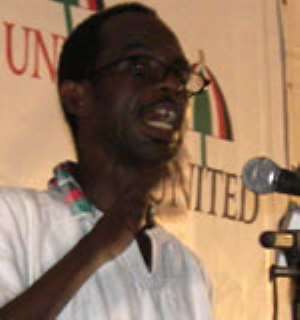 A member of Nana Addo's campaign team, Mr. Boakye Agyarko, has stated that it would be suicidal for the electorate to turn their back on the NPP, and vote for a party like the NDC, "that lacked the human resource capacity to govern the country."
He cited Mr. Johnson Asiedu Nketsia, General Secretary of the NDC, a stalwart in the his party as. However, someone of his caliber, Mr. Agyarko, claims was not fit and cannot be trusted with the destiny of the country, to negotiate on its behalf internationally.
For the NPP, he said it was a "party with the men", and they demonstrated that through their "credible performance" at the international level, and with issues of the economy, they were the best.
Agyarko, who is fluent in his local Krobo and Akan languages, was speaking at an NPP rally at Mumuni Camp, in the Amenfi West district, of the Western Region, during a recent tour of the area by Nana Akufo Addo.
He described the 30 years political experience of the flag-bearer of the NPP, Nana Addo Dankwa Akufo Addo, as a plus, his courage in leadership, his vision among others, as a boost to the search for a good replacement to the sitting President, His Excellency Mr. John Agyekum Kufuor.
While cautioning the electorate against that, Mr Agyarko considered as diamond in the pantheon of NPP greats, said it was an open secret that the country had been manged, and put on a sturdy stable path for recovery in the last seven years of its rule, and would therefore need a strong team of equally competent men, to move it to the transformational level.
To this end, he asked the electorate to question the other political parties about their abilities and experience in governance, and whether they were also capable of matching the NPP leader, currently touted as the favorite for the presidency.
He said before the electorate could decide on the political party, that was best qualified or suitable to run the affairs of this country, it was necessary to look at the resource and capacity track record.