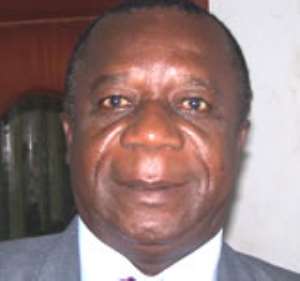 Staff of the Ghana School Feeding Programme are now to be permanently employed under conditions of service.
The move is to correct the anomaly where the staff have been on allowances and without letters of appointment since the inception of the programme.
The National Coordinator of the School Feeding Programme, Michael Nsowah, disclosed this to the Times in an interview on Wednesday, due to agitation among the workers which was threatening the operations of the programme.
Mr Nsowah confirmed that some of the staff, who had worked for the past three years, were not on salary and had no conditions of service.
He said the secretariat was waiting for approval from the Ministry of Public Sector Reform to determine the salary levels for the workers.
"Certainly we need to give them new appointment letters; we are working to correct the anomalies and formalise their employment," he said.
Mr Nsowah said an audit report on the operations of the programme had identified some anomalies and made 60 recommendations that should be implemented to ensure smooth operation of the programme.
"Admittedly, there is no clearly defined procedure for recruitment," he noted.
Mr Nsowah urged the staff to exercise restraint while the secretariat works to correct the anomalies.
The Ghana School Feeding Programme which was established to provide one hot meal a day for pupils of selected deprived schools across the country to increase enrolment had been confronted with problems.
An Audit report on the operations of the programme had made far-reaching recommendations to enhance effectiveness of the programme.