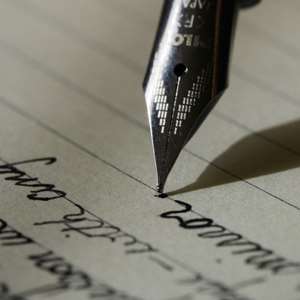 Mentally challenged people have been viewed diversely as a little bit lesser than human. They are always considered as a burden, a nuisance and pathetic to society.
Some of these perceptions people have about the mentally challenged has resulted in them being underrated and discriminated upon. Family members even sometimes run away from their responsibilities, when the going gets tough, with these mentally challenged people. Some family members even go to the extent of disowning them, compelling them to loiter on the streets, not knowing where their fate really lies. To a certain extent, even those who make the effort of sending them to the hospital, end up abandoning them.
"Even though some of these enforced social roles have resulted in better treatment for mentally retarded individuals than others, none of them has allowed for the possibility that mentally retarded individuals are, in their own ways, capable of learning, achieving, and becoming productive members of society."
Mental Health Situation in hospitals in Ghana According to the Chief Psychiatrist of the Accra Psychiatric Hospital, Dr. Akwasi Osei, currently there are three psychiatric hospitals, with bed capacity ranging from 300 at Ankaful, 1,200 at the Accra Psychiatric Hospital, and the Pantang Hospital with 500 bed capacity. All three are unfortunately located down south, within three hours of one another. Mental health personnel are currently in acute short supply. There are only fourteen consultant psychiatrists, with eleven of them already retired. All these 14 are again, mostly located down south. The country requires at least seventy psychiatrists spread all over the country.
There are only about six hundred psychiatric nurses, while the country needs at least two thousand clinical psychiatric nurses, and about six hundred community psychiatric nurses. There are just about twenty clinical psychologists in the Ministry of Health alone. There is only one retired occupational therapist, while not less than fifteen of them are needed. The list can continue for other mental health personal who are lacking in the system. Currently there are 2,000 patients on admission in the three psychiatric hospitals – 1,150 at Accra, 500 at Pantang and 350 Ankaful.
Causes of mental disorder Medically the causes of mental disorder are mostly associated with the intake of substances like alcohol, cocaine and marijuana, which gradually damages the brain of the individual. Other causes are also stress, and also heredity. Apart from that people believe mental disorder also occurs when one is involved with emotional problems. According to Mrs. Veronica Okai, her in-law, Margaret Okai, was once a patient of one of the psychiatric hospitals in the country. This was due to a relationship she was involved in with one Evans Osei- Frimpong for about five years.
Unfortunately in their fifth year, when they had agreed to get married, the man changed his mind, with the explanation that he was no more in love with her. This came as a shock to her in-law and resulted in her behaving abnormally. Nevertheless, many cultures and beliefs in Ghana, have considered mental disorder to be caused by demon possession, specifically witches or as a punishment by God or the gods they worship, for a sin committed or other misbehaviours.
According to a female inmate at the International Jesus Church, Ada, in the Greater Accra Region, which was visited by the Commission for Human Rights Initiative (CHRI), her situation started all of a sudden, when she had a terrible dream in which she saw a tied cow. She woke up from her sleep unable to do anything. According to her, she started vomiting and behaving strangely. She was taken to the Pantang Hospital, but things did not get better. She was later sent to a prophet for deliverance, and was told she was the tied cow she saw in her dream.
Prayer Camps and their activities After an in-depth research by the CHRI, it was discovered in the Volta Region that prayer camps, like the Pentecost Prayer Camp, Bethel Deliverance Mission International and Divine Healers' Prayer Camp, provided clean and helpful environments for people seeking help. They boast of constructed shelters for the inmates, as well as other basic amenities like water and toilet facilities.
The Central Region was no exception. Camps like the Christ Faith Prayer Camp, at Agona Dunkwa, Apostolic Prayer Camp at Agona Kwanyarko, and Edumfa Prayer Camp seemed well organised. Although electricity was available, water seemed to be a luxury, as inmates or their relatives have to take on the responsibility of fetching water for their personal use.
However, according to CHRI, the two regions have something strange in common. The common feature of all the camps was the existence of chains or prison like rooms, used more often as a means of carrying out treatment, than as a means of restraining patients. Inmates were either chained to trees, sometimes overnight, or locked in rooms under the pretext of driving out the evil spirits in them. In addition to this, inmates are sometimes beaten. According to some pastors, by beating the patients, the evil spirits that had taken control are forced to leave, forgetting that, the biblical word says "we wrestle against not flesh and blood, but against principalities and the rulers of darkness." This form of abuse is inflicted on adults, irrespective of gender.
Other methods used for healing at the camps were longer prayer sessions, and fasting by inmates or a member of their family. According to a lady, whose name has been withheld, she was a member of a prayer camp in Cape Coast, in order for one to get healed, one had to through a period of fasting for three consecutive days, without food or water. They do this kind of fasting once a month. To her dismay, after performing this kind of fasting for more than three years, a doctor diagnosed her as having stomach ulcer, after a severe stomach upset.
At the Edumfa Prayer Camp, it was noted that inmates were made to run around the temple, as part of the healing process, before beginning prayers. The use of herbal preparations and concoctions, as part of the treatment process, was another feature of the Central Region camps.
Incidences of human rights violations at prayer camps
The CHRI's investigation indicates that human rights violations were prevalent at these prayer camps. The study revealed that many of these victims were absolutely naïve about the fact that their rights were being abused. They were made to believe that any actions or treatments, which are imposed on them, were for the purpose of their well-being. Well-known treatments given to them include chaining, denial of food, verbal and physical abuse, isolation and forced medication. They left at night to sleep under sheds, where they are exposed to bug bites. They are often kept in an enclosed room, which brings about the spread of communicable diseases among them.
Some of them are locked on their first day of arrival in a room for two weeks. As for the chaining, some of these pastors explained that it exorcised the evil spirit, which was the cause of their illness, thus setting them free. With fasting the reason was that the evil spirits fed on their food intake, thus increasing the powers of the spirits in the individual.
Why do people prefer prayer camps?
According to the CHRI's research, people interviewed at some prayer camps, stated lack of funds and socio-cultural influence, as some of the main factors causing them to prefer prayer camps to hospitals. Financially, caring for the mentally-ill can be challenging, particularly in parts of the world with poor or virtually non-existent healthcare systems. In the quest of a family wanting to bring the retarded victim to normality, they end up using all their resources, time and energy, which as a result, cripples them terms of finances.
On the part of socio-cultural factors, people feel ashamed and uncomfortable due to stigmatization. This stems from treatment meted out by community members, neighbours, employers, and in some cases family members. It was made known that once a family member was recognised to have suffered a mental ailment, the stigma is usually transferred to the whole family, since they believed that it was hereditary. Most times, due to this, in moments of crises such mental retarded people do not disclose their predicament to the community for help.
Conclusion Violation of rights in prayer camps has become one of the commonest practices in the country. People find it hard to believe which one is appropriate, owing to the urge to end their misery. Prayer camp operators must have it in mind that the misery of the victims, does not give them the reason to trample on the dignity of people, but rather give them a sort of respect. It is the responsibility of families and the community, to empathize with people in such situations, and not stigmatise them. For the government, it would be better, and would do a lot of good, if they make it a priority in the passing of the mental bill, which would protect the rights of mentally retarded people.