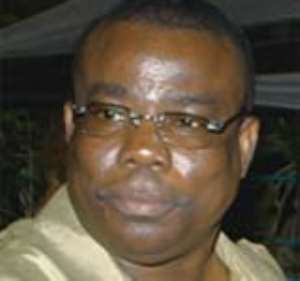 The national chairman of New Patriotic Party (NPP) Mr Peter Mac Manu has denied allegations that his party in the Ashanti Region is masterminding the refusal of people from Northern and Volta extractions from participating in the ongoing voter registration exercise.
The opposition National Democratic Congress (NDC) made the allegations earlier in the programme saying its officials have been rescuing some of the victims.
The NDC claimed persons who hailed from the two regions were sometimes brutalised by residents and the police.
Mr Mac Manu has however presented a vehement denial of the claims, saying they are "absolutely untrue."
The party chairman who said he had been monitoring developments in the Ashanti Region said the opposition are misreporting the reality on the ground.
He said such claims may only amount to "hitting one tribe against another."
The voter registration exercise which started on July 31 and scheduled to end on August 10, has been saddled with many challenges, across the country.
Reports from Hohoe in the Volta Region on Wednesday had it that, members of the ruling and opposition parties had been engaged in a violent clash.
Allegations of party officials sponsoring minors to register in their masses have been rife across the country.
However, both the ruling and the opposition parties have been at each other's throat over the irregularities. Non of them has admitted any wrongdoing.
Although the chairman of the Electoral Commissioner (EC), Dr. Kwodjo Afari Djan says the commission is aware of the hitches in the system, it may not be able to take an immediate action.
Story by Fiifi Koomson