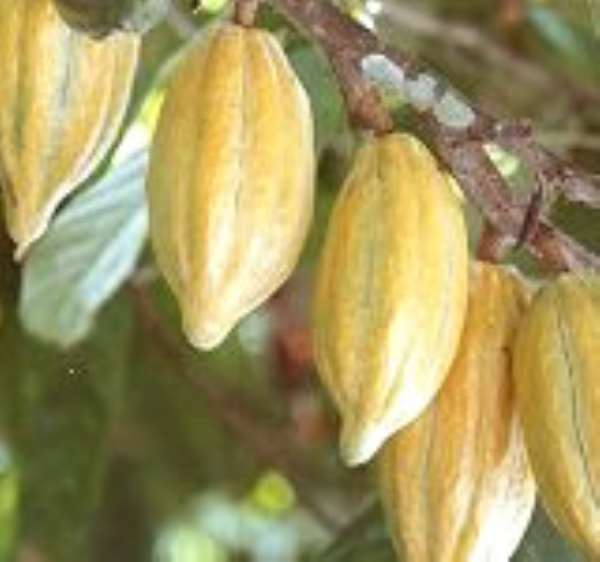 Ghana's hopes for a bigger cocoa harvest in the current 2007/08 crop year is being derailed by "serious" smuggling of the beans abroad, Ghana Cocoa Board (COCOBOD) said on Tuesday.
Mr. Isaac Osei, COCOBOD Chief Executive, said traders, mainly from Cote d'Ivoire were paying higher prices in a desperate bid for Ghana's cocoa beans with which they mixed their stock for export.
"It is very serious…I can say for now that we are denied that opportunity of announcing a record harvest this year as a result of the smuggling," Mr Osei told the Ghana News Agency.
He did not give details of how much cocoa was being smuggled with the explanation that it would take some time to assess the situation.
COCOBOD originally projected a harvest of 650,000 tonnes for the full October-September crop year, including a light crop of 50,000 tonnes, however, hopes for a bigger harvest have risen in recent months and industry watchers now predict a final season output of more than 700,000 tonnes.

The main crop harvest which closed June 5, reached 663,558 tonnes, up by 12 percent on-year. However, purchases for the light crop which began June 27 were 10 per cent lower at 4,646 in the first, compared to the same period last year.

Mr. Osei said COCOBOD was seeking amendments to the current legislation that would see smugglers sent to prison and not just fined. "We think as it is now the law is not deterrent enough."

In the meantime COCOBOD was collaborating with the security agencies for effective patrolling of the borders, he said, adding that there were suspicions of some security personnel conniving with the smugglers.

He said government was monitoring developments and if need be, would take the appropriate decision to address the issue of price differentials at the beginning of the next crop year in October.

"We always want to do the right things...first and foremost to give good remuneration to our farmers, depending on the market trend, and also make sure we protect the integrity of our beans."

In February this year, the government increased the producer price for cocoa by more than 25 per cent in an effort to stop smuggling of the beans into Cote d'Ivoire and Togo.

Ghana has set itself an ambitious target to harvest at least one million tonnes of cocoa a year by 2010, mainly through increased use of fertiliser and adoption of high yielding seeds, combined with improved farming methods.