Kotoko Won't Forget B. K. Edusei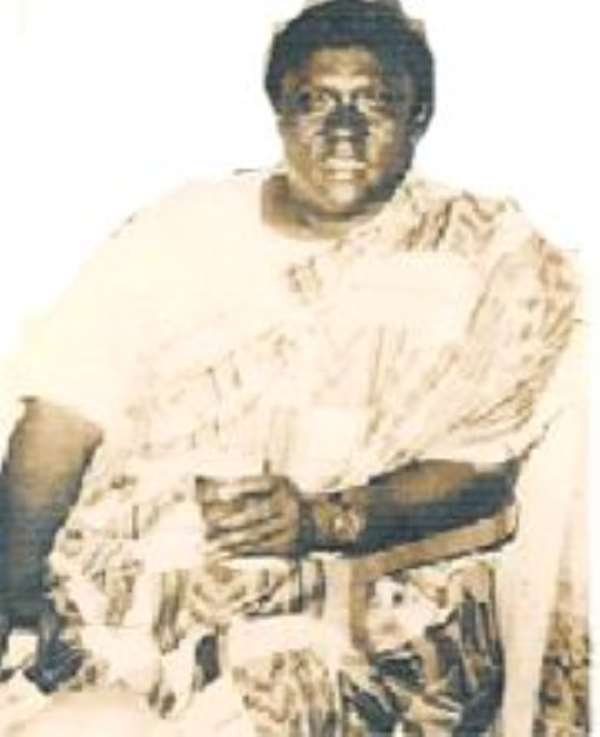 Years after his retirement from Ghana sports and public life, one of Ghana's most prolific and distinguished sports writers and sports administrators, Kofi Badu is being lured into the public domain to celebrate yet another football administrative icon, Mr B. K Edusei.
The occasion will be the 30th anniversary celebration of one of the most influential personalities in the history of Premier League champions, Kumasi Asante Kotoko, B.K Edusei, who passed on to glory on July 19, 1978.
Mr Badu, now at the Manyhia Palace, is to deliver a paper at a specially instituted B.K Edusei Memorial Lecture, aimed at immortalising the former administrator and a financial backbone of Kotoko where he incidentally had a playing stint at.
Under the theme: Organisation of football clubs — The challenges and prospects — The B.K Edusei Example, the lecture will coincide with the anniversary celebration of Kotoko on August 31.
An elaborate programme has been laid out to celebrate the man who probably made Kotoko what it is today, revolutionising player recruitment by clubs, and credited as the first person to successfully employ a foreign coach for the Porcupine Warriors.
Apart from the lecture, a Memorial award to be named after him will also be instituted to be presented to the Best Player of Kotoko at the end of each season.
B.K's contribution to the development and promotion of the sport earned him a place among distinguished patrons of the Sports Writers Association of Ghana (SWAG).
And on the anniversary of his death, the SWAG has eulogised the man whose contribution to Kotoko in particular and Ghana football in general helped in the promotion and development of the game.
"If Otumfuo is the Spiritual Head of Kotoko, B.K Edusei remained the backbone of the Kotoko set-up in his glorious era," the SWAG has said in a special tribute.
SWAG also recollects B.K's contribution, indeed, describing him as the orginator of the poaching of top stars at the end of every playing season, particularly, he is remembered for the snatching of the legendary, Osei Kofi from arch-rivals Accra Hearts of Oak to Kotoko, using attractive monetary incentive.