More Pregnant Women Register Under Free Maternal Health Care Programme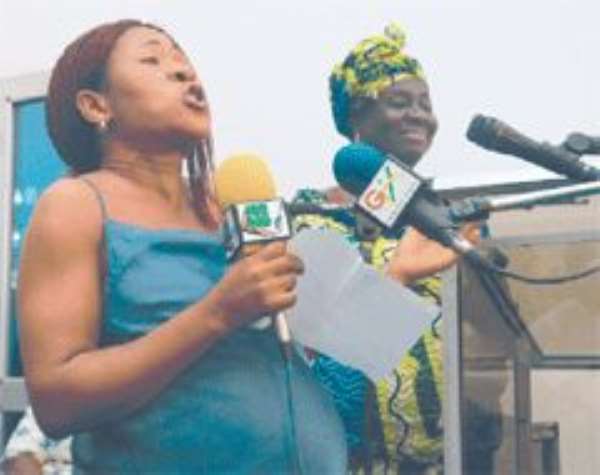 The National Health Insurance Authority (NIA) has recorded a total of 50,924 pregnant women who have registered under the free maternal health care programme since its inception on July 1, 2008.
At his turn at the meet-the-press series organised by the Ministry of Information and National Orientation in Accra yesterday, the Chief Executive Officer (CEO) of the NIA, Mr Ras Boateng, said the figure represented what the authority had so far received from some of the districts.
Statistics presented by Boateng at the programme indicated that the Ashanti Region was leading with 12,164 registered women, followed by the Greater Accra Region with 8,211; Central Region, 6, 843; Eastern Region, 5,870; and the Western Region, 5,012.
The rest were Upper West Region, 3,608; Northern Region, 2,720; Upper East Region, 2,473; Brong Ahafo Region, 2,434; and the Volta Region, 1,589.
The CEO believed many of those women would have failed to go for ante-natal care if the policy had not been introduced, a situation likely to create problems for them and their babies.
Ghana introduced a policy of free medical care for pregnant women under the National Health Insurance Scheme (NHIS) from July 1, this year.
The policy was announced by President J. A. Kufuor after a trip to the United Kingdom, where the British Government pledged £42.5 million to support efforts at reducing maternal mortality as envisaged in the Millennium Development Goals (MDGs).
Although the current maternal mortality ratio is unknown, it is estimated to be between 214 and 540 per 100,000 live births.
The maternal mortality ratio indicates the risk of death a woman faces with each pregnancy. In settings with high fertility, such as sub-Saharan Africa, women face this risk many times in their lifetime.
Boateng said under the programme pregnant women would benefit from the ante-natal period to three months after delivery, adding that emergencies during delivery and all other medical problems that would arise within this period would be covered.
Three pregnant women who had benefited from the programme confirmed that it had eased the financial burden that they previously experienced during pregnancy, adding that some pregnant women had to wait till the seventh month to report for ante-natal care, while others failed to go for laboratory tests because of lack of funds.
They expressed their appreciation to the government for the policy.
A documentary shown depicted the enthusiasm with which both health care providers and pregnant women had embraced the policy.
The chairman for the programme, who is also the Deputy Minister of Information and National Orientation, Mr Frank Agyekum,was hopeful the policy would help reduce the number of women and children who had to die because of preventable pregnancy-related problems.
Story by Lucy Adoma Yeboah
  & Gifty Appiah-Adjei