Ghana, EU Timber Deal In September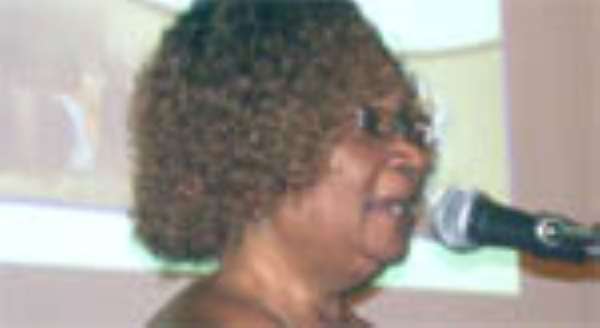 Ghana and the European Union (EU) may initial the Voluntary Partnership Agreement (VPA)-a timber trade agreement- by September this year, Esther Obeng Dappah, Minister of Lands, Forestry and Mines has revealed.
The agreement when reached would reduce illegal logging, reverse the devastation of the country's forests and halt the slide in timber sales to Europe.
CITY & BUSINESS GUIDE learnt that once implemented, timber products covered by the agreement could only be sold in Europe with a licence certifying their legality.
Opening an ongoing three-day regional workshop on improving forest law compliance and governance in tropical West Africa, Mrs Obeng Dappah said international trade which tended to promote the development of protocols and conventions to ensure responsible purchasing and consumption patterns, was catching up with trade in timber.
This she acknowledged was the basis for Ghana's engagement with the EU on VPA which emanated from the action plan of the EU to combat illegal logging.
The workshop which was bringing together private sector players, policy makers and civil society, would seek to address forest laws, compliance and enforcement.
Ghana in 1994 reviewed her forest policy and shifted to a second phase that sought to promote a holistic approach to forestry that involved collaboration with various stakeholders.
Mrs Obeng-Dappah emphasized that promoting forest law enforcement, governance and legal timber trade was therefore of prime importance to both timber producing and timber consuming countries in the sub-region and the world at large.
Illegal logging had been estimated to be responsible for a loss of public assets in developing countries in excess of $10 billion annually.
The recognition of the problems had therefore made it a popular subject at both governmental and non-governmental fora, the Minster added.
Eduardo Mansur, Assistant Director, International Tropical Timber Organisation, also noted that since it was unfair to trade illegal log on the market, it was important to institute a set of legislative instrument to forestall the threat.
By Charles Nixon Yeboah