Housing Finance In Ghana – How Far?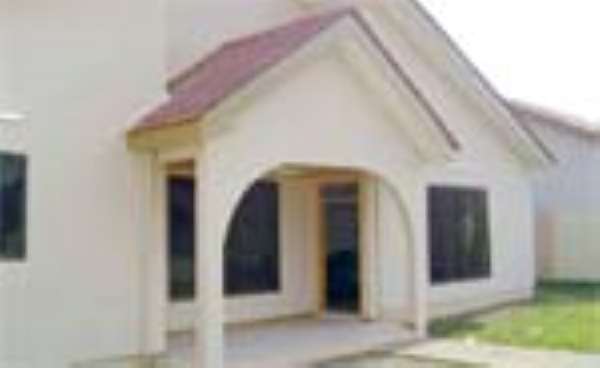 It is undeniable that mortgage financing is vital to every economy because it accounts for a sizeable portion of a country's productive activity through backward linkages to land and labor markets, as well as related industries.
Since it is inextricably linked to a country's economic development, apart from strengthening financial institutions, promoting social stability and improving people's lives, the sector should have by now seen enormous growth, culminating in affordable houses for Ghanaians.
At the individual level, housing finance or mortgage - the pledging of a property to a lender as a security for a mortgage loan not only enables access to homeownership but also to meet basic needs – a means of economic empowerment.
However, the situation seems not to be encouraging because only the rich or a few people have access to it.
With a population of over 22 million, Ghana currently has a labor force of over 11.29 million and its economic fortunes are looking brighter with a per capita income of $1,400 as at 2007.
An analysis of housing conditions reveals that on a national basis, 48.9 percent of all Ghanaian households live in accommodation associated with the compound (44.5 percent live in compound rooms).
Another 25.3 percent lives in separate houses and 15.3 percent resides in semi-detached houses.
Economic performance has improved in recent years with growth rate reaching 6.4 percent in December 2007 while inflation had remained slightly stable keeping interest rates also slightly firm but the housing finance market has not seen massive development due to the inability of the urban poor to acquire their own houses.
Though the real estate companies such as Regimanuel Gray, Manet Cottage and Ayensu Real Estates Limited have constructed some affordable houses for sale, the prices have been high, ranging from $35,000 upwards.
The situation calls for serious mortgage financing since it could assist people to get their own houses, Charles Bonsu, Head of Mortgage and Consumer Loans at HFC Bank said.
HFC Bank, then Home Finance Company was the pioneering company to begin housing finance in Ghana somewhere in the 1980s assisting the development of the housing sector, but the industry has not seen much growth since the concentration has been low.
However, the involvement of some financial institutions such as UBA, Barclays and Ghana Home Loans gives some hope that the housing deficit in the country which as at 2006 was between 500,000 to 800,000 could see some improvement.
It is said that 500,000 houses are needed annually according to studies conducted by the Ghana Real Estates Developers Association (GREDA).
In August 2007, the International Finance Corporation invested $25 million to support three financial institutions –Ecobank Ghana, Merchant Bank and Fidelity Bank, to boost their mortgage operations in Ghana.
A loan of US$30 million was also facilitated in 2006 by the Overseas Private Investment Corporation (OPIC) to support a solely private Ghanaian housing company, Ghana Home Loans.
Between 1990 and 1998, the Social Security and National Insurance Trust (SSNIT) provided over 30,000 blocks of flats in the country, principally in regional capitals like Accra, Cape Coast and Takoradi but the development stopped until government stepped in with an ongoing affordable housing programme.
The construction of these affordable housing units is taking place at Borteyman and Kpone in Greater Accra and Asokore Mampong in the Ashanti region. The same is being replicated in other regions such as the Eastern region.
Accra, currently with a population of approximately 4 million, is estimated to grow at approximately 4 percent per annum so housing becomes important to the city.
Since the adoption of a market-oriented mortgage system will help improve the lives of many Ghanaian families that live in substandard or severely cramped housing conditions, policy makers and the private sector should embrace it to the fullest and make it affordable for the average Ghanaian.
Again, mortgages serve as a source of investment for many investors particularly those with long-term liabilities such as Pension Funds and Insurance Companies. It is indeed a huge area of investment.