NDC fires back says NPP statement only diversionary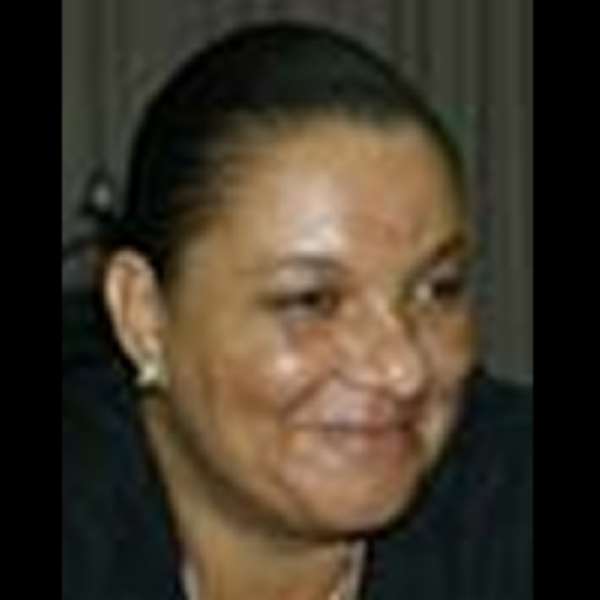 The opposition NDC has described as sheer diversionary tactics a press statement issued by the ruling NPP claiming the opposition party takes instructions from former President Rawlings.
In what perhaps becomes the latest accusation from the camp of the NPP, Nana Ohene Ntow, communications director of Nana Akufo-Addo's campaign team issued what the opposition has described as a deliberate attempt by the ruling party to hurl blistering remarks at the NDC.
The NDC says portions of the statement portrayed the party perhaps as a stooge tied to the apron strings of the former leader.
However campaign director of the NDC, Hannah Tetteh, reacting to the statement in Accra said the ruling party is only presenting complications for itself.
"We think that the NPP's statement is simply diversionary tactics to put attention on ex-President Rawlings when the leader of the party at the present time is Prof. Mills. But we are not surprised because that has always been a central part of their propaganda platform," she said.
Mrs Tetteh said such statements could only put the voting public under the impression that "a vote for Prof. Mills is a vote for somebody who would not be able to take his own decision."
She however stated the structure of the executive arm of government offers little room for distractions.
"I can assure you that the way that the executive presidency is set up under this constitution, whoever gets elected as the president of this country will be very much his own man," she assured.
She said the current campaign trend of the NPP was rather an indication that the party is lost of persuasive language to appeal to Ghanaians.
"We appreciate the fact that the NPP's record has destroyed and [they] are trying so hard to make it live, but that is not the case. But that record itself is an old record, it's like a broken record. If they had anything to offer the Ghanaian people we're sure that they would get off it," she said.
In a strong defence and perhaps a word of advice to the ruling party, Mrs Tetteh said the NPP government must rather develop campaigns that are issues-based, "addressing the concerns of the ordinary Ghanaian."
"This business of doing President Rawlings as and when we feel like it to salvage their… campaign; well we feel sorry for them and that's not how we are going to conduct ours."
The NDC says it would soon put up a press statement to "correct that perception" that NPP "wants to entrench in the Ghanaian public's mind."
Story by Fiifi Koomson