Jantuah Confused •Ashanti CPP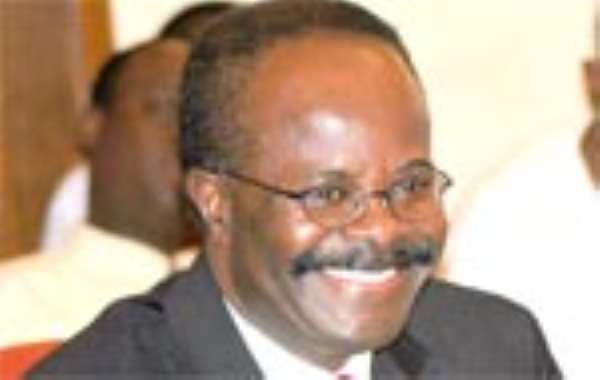 THE ASHANTI Regional secretariat of the Convention People's Party (CPP) has described Lawyer F.A. Jantuah as a confused and frustrated person who is being sponsored by some cowards in the party to destroy the hard-won reputation of Dr. Paa Kwesi Nduom, the party's flagbearer for this year's elections.
"F.A. Jantuah is not only confused and frustrated, but he is also being sponsored by some disgruntled persons in the party including Professor Badu Akosah, Bright Akwetey, Kwasi Pratt and others to cause disaffection to Dr Nduom, our presidential candidate," the regional secretariat alleged.
In a statement released to the press and signed by Mr. Akwasi Bosompem Boateng, the regional secretary, the party categorically dissociated itself from the pronouncements made by Lawyer Jantuah requesting the party's flagbearer to clear himself at the court or be removed from his position.
Lawyer Jantuah, a veteran politician and a confidante of the late Dr. Kwame Nkrumah, hit the headlines recently over his call on Dr. Nduom to go to court and clear himself regarding a Serious Fraud Office (SFO) report in 2003 implicating him in series of financial malfeasance, or be removed as the party's presidential candidate.
"We condemn Lawyer Jantuah's statement as hypocritical, full of selfish intent calculated to pull Dr. Paa Kwesi Nduom down," the statement contended.
The statement said it was unfortunate that when the signs of victory are boldly written on the wall some losers in the party who cannot forget their defeats in the last congress were utilizing cheap means to keep the CPP tradition in permanent backwardness.
According to the statement, Dr. Nduom remains the best and capable person within the Nkrumahist family to take the CPP to the Promised Land in December.
The statement suggested to the party's national leadership to take a bold decision and disciplinary action against Lawyer Jantuah as soon as possible because his outburst was against the CPP constitution, which remains supreme over all, irrespective of age.
"We affirm our full and continuous support for Dr. Nduom and the national leadership and also assure Ghanaians and members of the party that there is nothing barring Dr. Nduom from contesting the December polls," the statement underscored.
From Morgan Owusu, Kumasi