Three cops in court for robbery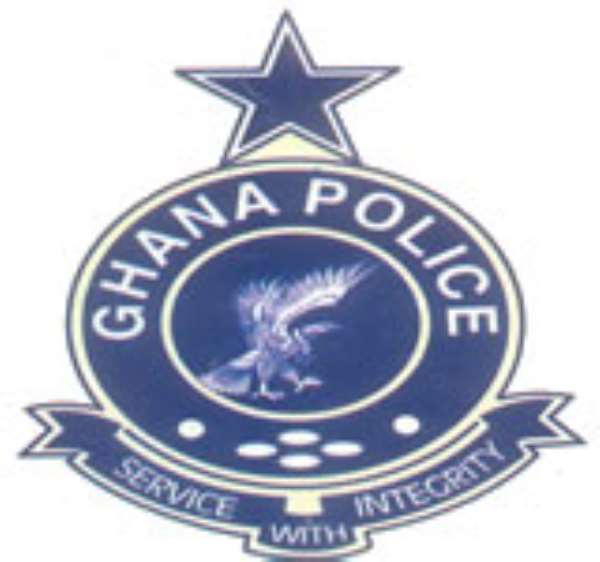 Three policemen who allegedly induced a spare parts dealer to expel drugs he had swallowed and managed to rob him of 12,000 Euros and 1,800 dollars on Monday appeared before the Fast Track High Court.
Detective Corporal (GC) Reynolds A. Kwarteng, General Lance Corporal (GLC) Richard Dotsey Gablah and General Corporal Class Two (GC) Joseph Bowers are being held for conspiracy and robbery.
The three, who were represented by their counsels pleaded not guilty and the court, presided over by Mr. Justice Charles Quist remanded them into police custody to reappear on Wednesday, June 18.
The court earlier rejected bail application put in by their respective counsels.
The case as presented by Mrs. Valerie Amartey, Chief State Attorney, was that on April 24, this year at about 9:30 pm, the complainant Mr Isaac Opoku Akrasi was at the departure hall at the Kotoka International Airport preparing to emplane to Italy when Gablah and Kwarteng arrested him.
The two policemen claimed they had received information that the complainant had swallowed some pellets of cocaine.
They drove to the airport in BMW saloon car with registration number TG 5263 Z with one George Haywoode of the Rapid Department Force (RDF) without making entries in the Station diary.
Prosecution said at KIA, Bowers who had gone to the airport to see off some delegates who attended UNCTAD XII was hinted by Kwarteng of their mission there.
According to the prosecution, the complainant was sent to a point behind the Legon Police station and Bowers, who was in a state protocol official car followed them.
The three policemen forcibly collected the complainant's Ghanaian Passport, 12,000 Euros and 1,800 US dollars.
As soon as they had collected the money, Bowers drove away in state protocol official car and left Gablah, Haywoode and the complainant.
Thereafter Kwarteng gave the complainant three cans of Lactosoy Milk to enable him expel the drugs he allegedly swallowed.
Prosecution said the complainant was driven to Harold Lodge at Madina with view to expelling the drugs but that did not materialize.
They therefore proceeded to Biney's Bed and Breakfast Guest House at Osu RE and secured a room for him. Complainant realizing that the policemen were trying to kidnap him raised an alarm.
Prosecution said this attracted many people to the guesthouse but the Policemen fled leaving behind the BMW saloon car.
The crowd deflated the tyres of the car.
The prosecutor said the complainant lodged a complaint with the Police at Osu, the Policemen also reported to the Cantonment Police that they had been attacked by the crowd who also vandalized their car.
Personnel from the Cantonment Police Station went to tow the vehicle to the Police Station.