President Kufuor Grants Audience To J.P Morgan's CEO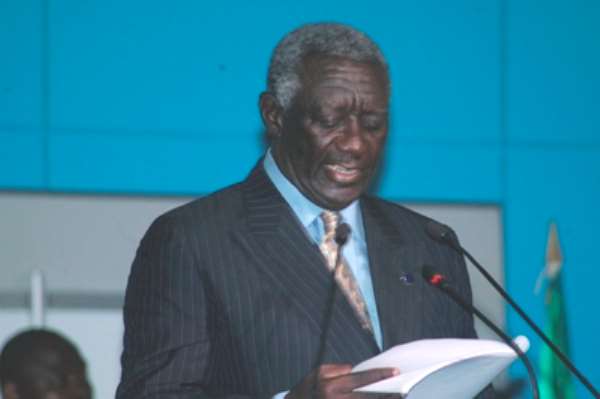 President John Agyekum Kufuor of Ghana
President John Agyekum Kufuor yesterday granted audience to Mr Jaime Dimon the Chairman and Chief Executive Officer (CEO) of J.P. Morgan, a leading global financial services firm with assets of about 1.6 trillion dollars.


Mr Jaime Dimon's visit comes at a time when there is growing confidence in the country's economy.


President Kufuor said Ghana's macro-economic stability and good governance made it an ideal place where capital should be flowing.' This is a serious place to look at in terms of business, the prospects are bright.'


He said the country wanted mutually beneficial long-term business partnerships and encouraged the firm to make a strong presence in the economy.


Mr Dimon said it has been the tradition of the firm to let the people 'feel better of having had us' wherever they established.


J.P. Morgan has operations in 60 countries and is a leader in investment banking, financial services for consumers, small scale business and commercial banking, financial transaction processing, assets management and private equity.