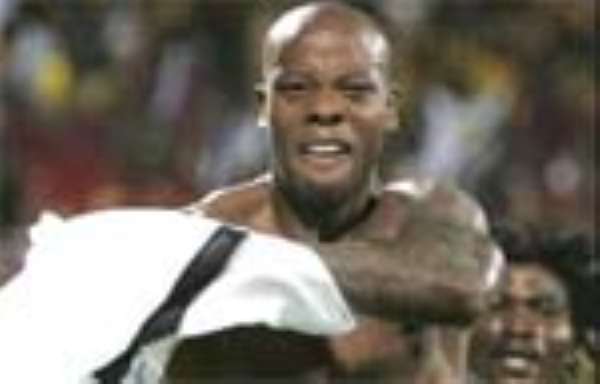 INFORMATION REACHING DAILY GUIDE SPORTS indicates that Black Stars striker Junior Agogo Manuel is on the brink of pitching camp with Egyptian powerhouse Zamalek FC.
Talks were said to be at advanced stages between the Nothingham Forest of England forward and Zamalek for the striker's possible move to the North African club next season.
Though financial arrangements for the move were not immediately known, sources described Zamalek's offer as mouth-watering which Agogo would find hard to resist.
Agogo hit the limelight in Ghanaian football circles with his extraordinary performances for the Black Stars during the 26th MTN Africa Cup of Nations tournament hosted by Ghana early this year.
The budding striker who is the idol of soccer fans in the country, especially women, scored thrice during the tournament.
In Ghana's current World and Africa Cup campaigns, the marksman has scored three goals in the two matches that have so far been played.
From Fred J.A. Ibrahim Jnr., Kumasi