Clash of CPP titans…over Kufuor`s mitigation measures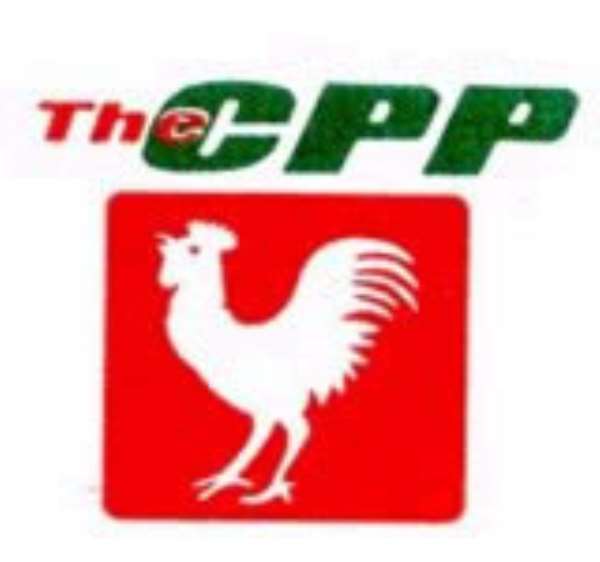 A leading member of the Convention People's Party (CPP) and Economist, Dr. Nii Moi Thompson, has launched a blistering attack on Mr. Kwesi Pratt Jnr, another member of the party, and a member of the Committee of Joint Action (CJA).
Whilst appreciating the role Kwesi Pratt had played in the evolution of democracy in Ghana, Dr. Thompson noted that, "I see such populist attempts by him to put down others, in order to raise his stature as cynical and unfortunate," he said, emphasising that "ridicule is no substitute for sound debate."
Dr. Thompson's attack on Kwesi Pratt, stems from certain comments made by the latter on the Saturday, May 24, 2008 edition of the programme, 'Alhaji and Alhaji,' on an Accra-based FM station, 'Radio Gold,' during which Pratt ostensibly sought to criticise Dr. Thompson, for 'hailing' the economic measures announced by President Kufuor on May 22, 2008.
Dr. Thompson noted that as a leading member of the CJA, Mr. Pratt was an interested party, and was being selective, and by extension, deceptive towards listeners of the programme.
After listening to the replay of the said programme, he said that it became glaring that Kwesi Pratt used only a part of a headline, in the 24, 2008 edition of The Chronicle, on Saturday which read, 'Economists Hail JAK,' to draw hasty conclusions.
"If Mr. Pratt had taken the time to read the accompanying story in its entirety, he would have arrived at a different conclusion, the headline notwithstanding. After saying, in the intro to the story, that economist Kwamena Esselfie, and I (Nii Moi), had 'commended the government' for the economic measures."
The story went on to state that "another economist and leading member of the Convention People's Party (CPP), Dr. Nii Moi Thompson, however, expressed worry over President Kufuor's failure to prescribe long, and medium term solutions, to the teething problems facing the country.
"While appreciating the fact that the mitigating measures announced by the President, could reduce the burden on Ghanaians, he believed that it would not last, since they were only temporary reliefs."
Dr. Nii Moi Thompson thus noted, "It is clear from the foregoing, that Mr. Pratt misled listeners, and subjected me to needless ridicule and catcalls."
He continued, "if I said specific things (about the president or anything else), that he disagreed with, or thought were false, he should have challenged them, and then offered alternative explanations and policy prescriptions. That would be sound debate, the kind that advances the cause of a nation, not personal agendas."
Whilst commending the CJA, for championing the cause of the poor in Ghana, the Economist stated, without mincing words, that "I don't believe that the group holds monopoly knowledge over what is wrong or right for Ghana," since, according to him, "we must necessarily have a variety of views over economic, social and political reality, otherwise we edge dangerously towards an ideological hegemony, possibly even a political dictatorship, characterised by vile media attacks disguised as 'social commentary,' against those whose views may not be in accord with views of certain individuals or their political groupings."
As one of those who actively campaigned to bring the NPP, and President Kufuor to power, Dr. Thompson wondered why the same Kwesi Pratt, had always sought to ridicule others for what he believed amounts to 'hailing' the President, stressing "he must be reminded of his role in the emergence of Mr. Kufuor and the NPP on Ghana's political landscape."
In other words, he noted that Mr. Pratt could no more distance himself from the record of Mr. Kufuor and the NPP, than can Mr. Kufuor renounce his own record and government.
"Both Mr. Pratt and Mr. Kufuor, in essence, share a common culpability that neither Mr. Pratt nor anyone else can simply wish away.  This is an inescapable historical fact," he emphasised.