Punish Environment. Polluters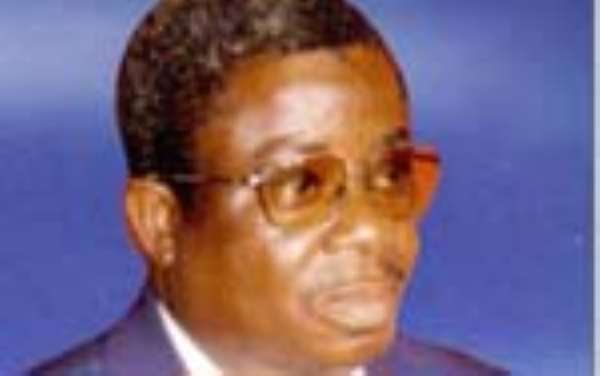 The call for stiffer punishment for those who pollute the environment is taking a wider dimension. Apart from traditional heads, environmentalists are also adding their voice to the call, a development that indicates that the spate of degradation is giving the authorities greater concerns than ever.
For instance, at a one-day workshop organized for environmental reporters recently, the Executive Director of Earth Service, Joshua Awuku-Apaw, suggested that besides educating Ghanaians on environmental issues, those who pollute the environment should be punished to serve as a deterrent to others.
The workshop was organized by Earth Service, an environmental non governmental organization, and sponsored by the Centre for Development of the World Bank Office in Ghana.
The environmentalist wondered why numerous environmental problems persisted despite efforts by government and communities to tackle them.
"One thing is however clear, serious efforts have not been put into advocacy, education and awareness creation on the sanitation menace. People's attitudes, behaviour and mentalities are complex and therefore need to be given attention always.
It is important for civil societies to support government in efforts aimed at keeping our surroundings clean and tidy always," he added.
A few weeks after the Earth Service workshop, the issue was highly debated at another forum, where representatives of various civil society organisations in the country have observed that there are loopholes in the current Mining and Minerals Act 703, 2006, and have therefore called for its amendment.
They pointed out that the lapses within the act shows the nation is not in control of its natural resources, saying most of the environmental degradation are caused by miners.
According to Yaw Opoku, Associate Chief Executive Officer of Centre for Labour and Community Service, an Accra-based non-governmental organisation, there are many sections in the act that are worrying.
He called for action against mining companies that destroy water bodies in areas they engage in mining activities.
On the recent discovery of oil in Ghana, participants firmly demanded that the terms of agreement between government and the oil companies, particularly with reference to oil spillage and destruction of the environment should be emphasized and made public.
They advised that the experience of the Nigerian government and the people of Ogoniland which has not only impoverished the locals, but also led to many deaths and insecurity, should serve as an example to guide the country.
Ghana's environmental problems include deforestation, bush fires, water pollution and land degradation.
A number of traditional rulers, who by Ghanaian norms are the custodians of all stool lands, have continued to demand that government empowers them to control and sanction recalcitrant people caught setting fire to the bush indiscriminately.
They contend that current laws on bush fires are not deterrent enough, and called for stiffer punishments.
During this year's World Environmental Day, which was marked on June 5, 2008, a national newspaper, in its editorial, wrote: "It looks like Ghanaians are cursed by the gods to destroy the environment".
The paper noted further that "The Times is distressed by the way people are degrading the environment and calls for drastic measures by state agencies responsible for clean environment, to enforce the law.
"In addition to educating the people on environmental preservation, there is the need to punish severely people who are making it impossible for the future generation to benefit from the natural resources of the state".
Interestingly, PNDC Law 229, which came into effect about 18 years ago, has been effectively applied successfully to prosecute people just a few times, while a number of offenders are either walking free or are not being 'hunted' to face justice.
It is on record that some brothers, for instance, who are suspected of destroying large plantations of food crops at Begoro in the Easter Region, have since October 2005 escaped from justice.
At least one of them, Paul Obeng Amofa, is suspected to have escaped to a European country, and affected family members are still calling for justice.
This year's World Environment Day was celebrated under the theme: 'Kick the habit! Towards Low Carbon Economy'.
By Bennett Akuaku