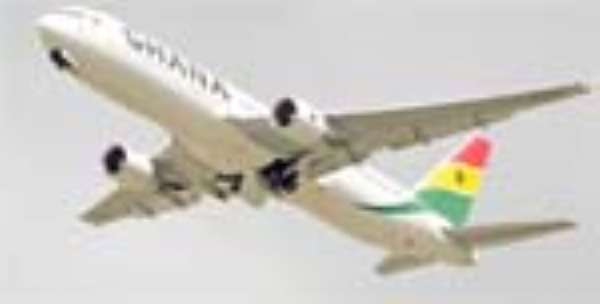 Ghana International Airline (GIA) spends $70,000 on fuel daily, Chief Executive Officer of the airline, Gifty Annan Myers said on GTV in Accra recently.
This, according to some analysts, could affect the profits of the company.
Ghana has been hit recently by a shortage of aviation
fuel, with officials blaming the situation on technical problems that have prevented delivery.
Due to the situation, airlines operating in the country have been told to refuel in neighbouring countries.
Meanwhile, the two domestic airlines operating in the country namely Antrak Air and CiTYlink have increased their ticket prices by between two to 13 percent with effect from June 1 this year.
The increment in the ticket price was as a result of the increasing fuel prices in the global market.
"Fuel prices have doubled over the last six months and in reality, ticket costs should actually double in price.
It is worthwhile to note that aviation fuel is not subsidized by the government," the two airlines said in a joint statement issued in Accra.
By Felix Dela Klutse