Tribunal destroys cocaine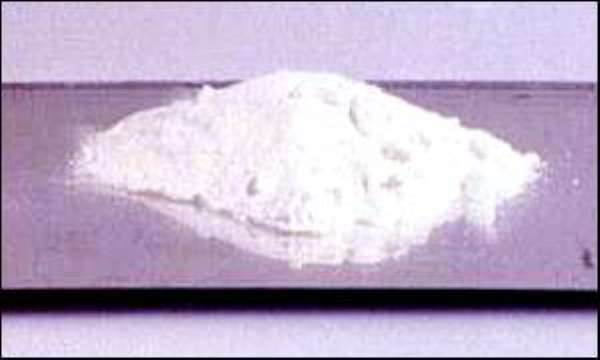 The Greater Accra Regional Tribunal on Tuesday destroyed 41 kilograms of cocaine put into 60 cans of Nkulenu Palm Soup.
The drug was seized at Aviance Cargo Section of the Kotoka International Airport (KIA) on September 22, last year.
The order for the destruction came after the prosecutor Mr. Augsutines Obuor, a State Attorney, had tendered them in evidence.
The destruction, supervised by officials of the Narcotics Control Board and court officials took place at the premises of the tribunal.
This is the second largest consignment destroyed by the tribunal. Last week the tribunal destroyed 59 kilograms of cocaine seized at the Duty Free Shop of KIA after they had been tendered in evidence.
The 60 cans of the Nkuleneu Palm Soup were intercepted at Aviance Cargo Section, KIA when they were brought with tubers of yams to be exported to the United Kingdom.
Through the vigilance of security personnel during a routine check, the cocaine was intercepted.
Two persons who were connected to the said drugs, Nana Yaa Asantewa and Joseph Aseidu, both exporters, are being held for conspiracy and attempted exportation.
They have pleaded not guilty. Osei Kweku an accomplice is at large.
Asantewaa is facing an additional charge for possessing narcotic drug without lawful authority.
They will reappear on June 26.
At about 2130 hours on September 22, last year, personnel of NACOB on duty at Aviance Cargo Section, KIA, on their routine checks intercepted tubers of yam in boxes on a pallet ready to be exported to the United Kingdom (UK).
The prosecution said when the boxes were opened they also contained 60 cans of Nkulenu Palm soup.
One of the cans which was opened in the presence of the forwarding agent Prosper Ahiaba, contained some powdery substances suspected to be cocaine.
A field test of the substance proved to be cocaine.
Ahiaba mentioned Nana Yaw as the owner of the tubers of yam and the palm soup and she was arrested.
Nana Yaw during interrogation stated that she has been exporting goods for Joseph Boakye Aseidu, aka Joe, and Osei Kweku, Directors of PIKAN Export at Adabraka in Accra.
Nana further stated that she was sending the tubers of yam and Nkulenu Palm Soup base in the name of one Akua Brago based in UK.