Injections are not always the best to treat diseases - Health experts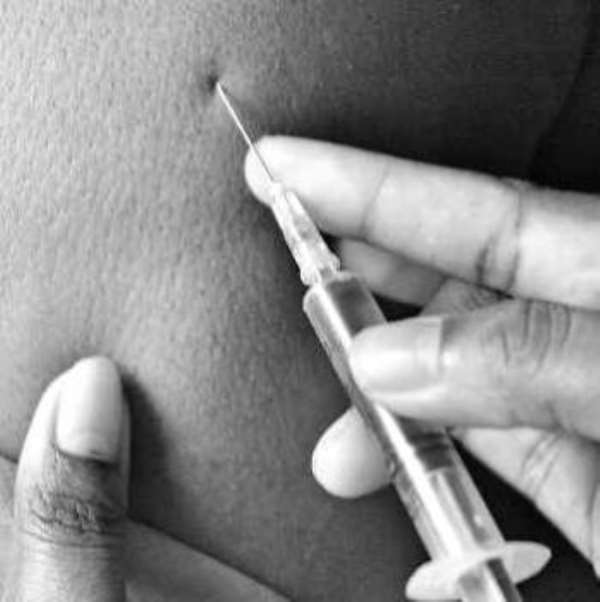 Health experts have dismissed the perception that injections are best in treating diseases, saying over 70 per cent of injections administered on patients is unnecessary.
The experts say most treatments could rather be given in an oral formulation which would help prevent the burden of diseases associated with unsafe injection practices.
At the opening of a three-day workshop on injection safety on Monday in Accra, Dr Joaquim Saweka, WHO representative in Ghana, said each year about 16,000 million injections were administered in developing and transitional countries alone.
Out of the figure, 95 per cent is given in curative care, three per cent accounting for immunization with the remainder for other indications, including injections of the blood and blood products and contraceptives.
Over 40 health experts from 17 African countries, WHO regional office and Headquarters in Geneva are attending the workshop.
Dr Saweka said though safe injections did not harm the recipient and the health worker, breaks in infection control practices were common, causing severe infections, which put the human life at risk.
He said reuse of syringes and needles in the absence of sterilization exposed millions of people to infections while poor collection of dirty injections equipment exposed health care workers and the community to the risk of needle stick injuries.
"Because injections are so common, unsafe injection practices are a powerful engine to transmit blood borne pathogens, including hepatitis B, which is highly infectious and account for a total of 21.7 million people infected each year in developing and transitional countries."
Dr. Saweka said WHO had therefore, been strengthening its collaboration with national regulatory authorities to ensure rational use of injection safety, the quality and safety of injection devices through the enforcement of national regulations based upon international standards.
Dr Anerfi Asamoah-Baah, Deputy Director General, WHO, said the workshop was very important since issues of injection safety were of concern to various health experts.
He advised that injections should only be given in to unconscious patients and in vomiting children who could not take any drug orally.
Mr Paul Mainuku, Workshop Facilitator, said in Africa there was a high burden of blood transmissible diseases and unsafe injection practices which were very common, adding that the workshop was therefore aimed at reviewing current injection safety situations and challenges.
Alhaji M.N.D. Jawula, Chief Director, Ministry of Health, recounted experiences where people had been maimed through injections making them limp for the rest of their lives and asked for continuous education and training on injection safety, particularly in rural communities.