Unified Pay Structure Soon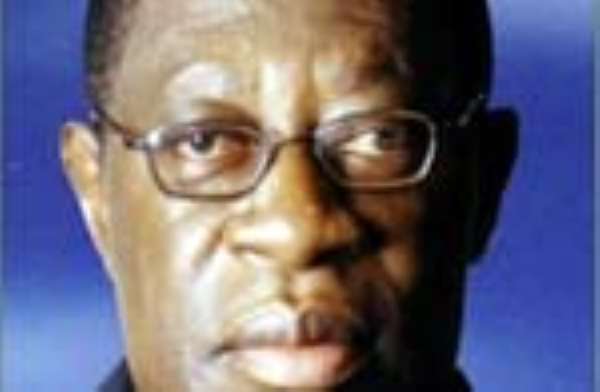 THE INEQUITIES that exist in the salary structure of civil servants will soon be a thing of the past as the Fair Wages and Salaries Commission prepares to submit its final report on a new single spine salary structure by July 31.
Such discrepancies which necessitated a nationwide job evaluation survey in 1996, was still lingering on, thereby necessitating the drafting of a unified pay scheme to help address the situation. Parliament was yet to give its backing to the draft.
Victoria Cooper-Enchia, a consultant of the new pay policy, who is also president of CoEn Consulting, disclosed this in Accra on Wednesday during the bi-annual Joint Steering Committee meeting of Ghana's Private Sector Reform with donor partners.
She noted that though Government was determined to improve the salary of public sector workers, that would be based on merit and commitment to duty.
"Given the levels of pay that would be provided, the new pay structure would need to be implemented with the performance appraisal system while annual increments would be merit-based instead of across board increases."
She added that under the draft, public sector institutions had been grouped where the majority of jobs were similar in terms of requirements for education, skills and training.
Fortunately, she said ranking of all jobs had been completed this week with service classifications, adding that a 25-level grade structure had been developed with incremental steps ranging from 15 at the bottom to 6 at the top."
Other critical areas which she noted had been considered were job analysis and job evaluation, performance management and indicators, allowance and benefits across the public sector.
She said it had been recommended that allowances related to normal duties, responsibilities and requirements of a job should be discussed and standardized.
Making some remarks, Samuel Owusu-Agyei, Minister for Public Sector Reform, said government had recognized the allocation of additional funds by the World Bank for public sector reform to the tune of $10 million.
He noted moreover that though government remained committed to the implementation of recommended policies it was mindful of its resource-base constraints, hence the need to move in phases to avoid overrunning the national budget.
On June 30, stakeholders would meet on ranking for the new pay structure.
Ghana's public sector has 13 constitutional services along with other commissions, agencies, and departments that are funded by the Consolidated Fund.
By Samuel Boadi