Kufuor's honour to Mills is significant - Mumuni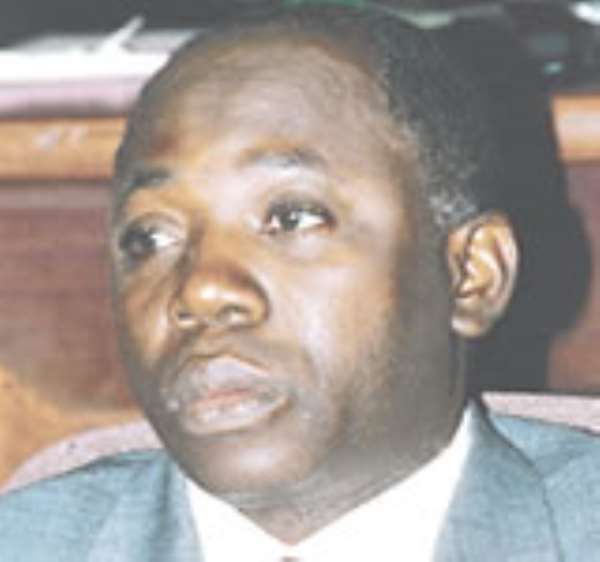 The former Member of Parliament for Kumbungu, Alhaji Mohammed Mumuni, his described the decision to honour the former Vice-President and current presidential aspirant of the National Democratic Congress , Professor John Evans Atta Mills, with the highest national award, the Companion of the Star of Ghana, as a very significant development in the history of Ghana.
According to him, in a country where party politics had bred division and polarisation, such a move should be seen as seeking to unify Ghanaians and send the signal that although "we may disagree politically, we are all important to the development of Mother Ghana".
"The President's gesture has more to it than just the individual. It probably goes to show the desire of the President to promote unity in the country, especially at a time when he is leaving office," he stated.
Alhaji Mumuni, who spoke to the Daily Graphic, defended President Kufuor's decision to confer the award, describing it as one that sought to recognise merit and award it accordingly.
"There is a certain intrinsic quality in every human being that pushes him to recognise merit and reward it accordingly and I believe that the President is being pushed by this natural instinct to recognise the merit in Prof. Mills," he stated.
The decision to honour Prof. Mills and some other statesmen as part of activities marking Republic Day was contained in a statement signed and issued by the Press Secretary to the President, Mr Andrew Awuni.
Alhaji Mumuni said it was obvious that it was not only the President who recognised the quality in Prof Mills but that many people in the New Patriotic Party (NPP) acknowledged it.
The former MP described the NDC flag bearer as an honourable statesman who had served Ghana selflessly in many capacities, especially in the public service, which needed to be recognised.
"He has served as a Professor of Law for about 25 years, a Commissioner of the Internal Revenue Service (IRS) for eight years and the Vice-President of Ghana for four years. In all these, he distinguished himself very creditably and set very high standards of behaviour in public life," he noted.
He said Prof Mills had shown himself to be incorruptible and had also proven to be a unifier and consensus-builder.
On whether the award would give Prof Mills an undue advantage over the other flag bearers, Alhaji Mumuni responded in the negative.
"How does an unfair advantage come in here? If he did not deserve of the award, then I would understand. But it is not so, "he stressed.
He said it must also be noted that it was an NPP government that intended to recognise merit, not an NDC government which intended to promote its presidential candidate.
Alhaji Mumuni, however, cautioned that any move to reconsider the decision to award the NDC flag bearer as a result of political pressure would be politically suicidal.
"It will also mean that the state honours have lost their real significance if they have been politicised to an extent that a political party can bully the President to abort such a decision," he added.
Source: Daily Graphic