Osafo-Maafo Gets Appointment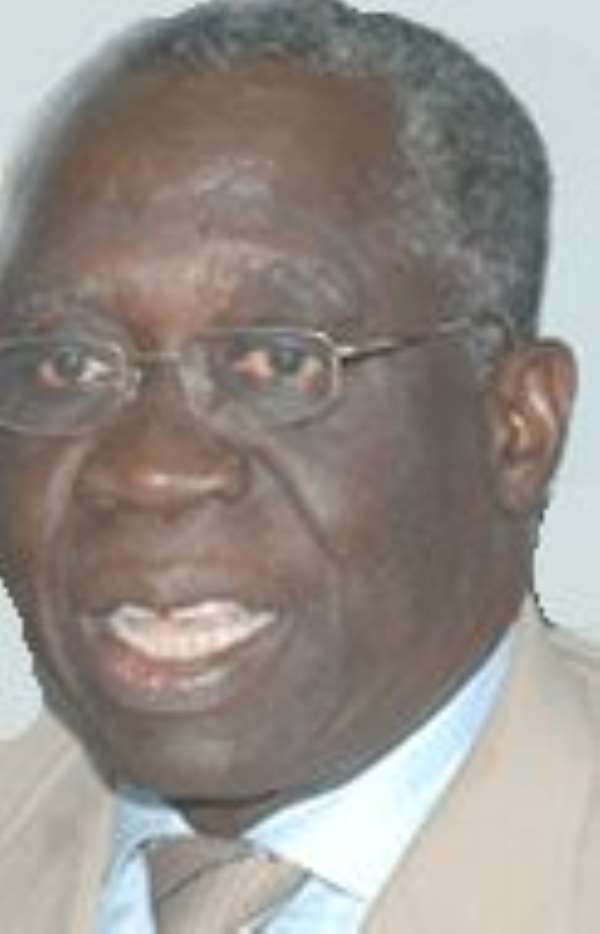 Former Finance Minister , Mr Yaw Osafo-Maafo, has been appointed to serve as a member of the Advisory Council to the Ministerial Leadership Initiative (MLI) for Global Health.
The letter dated April 30, 2008 to Mr Osafo-Maafo, who is the Member of Parliament (MP) for Akyem Oda, said that the Advisory Council would be composed of high profile personalities.

They include technical experts, former ministers of health, representatives from multilateral institutions and donors, which would provide overall guidance to the project, support its political leadership outreach, and facilitate its visibility in relevant forums at the national and global levels.

The letter said the four-year project from October 2007 to October 2011, covers such issues as Realising Rights, Health Financing Task Force and Council of Women World Leaders with the responsibility to strengthen the leadership capacities of health ministers and senior staff to improve the equity and effectiveness of public and aid financing for health in developing countries.

It said the appointment came after Mr Osafo-Maafo had delivered a paper on the topic:
 
"Financing—A key to Scaling Up the Health Workforce and Health Systems" in Kampala during the first global forum organised by the Health Global Worldforce Alliance under the World Health Organisation (WHO).

According to Ms Robinson, the project would also pilot a leadership development model to improve ministerial knowledge, skills and decision-making by utilising methodologies like peer learning, tailored technical assistance and real-life business-style cases, among others.