Health Minister appeals to doctors not to strike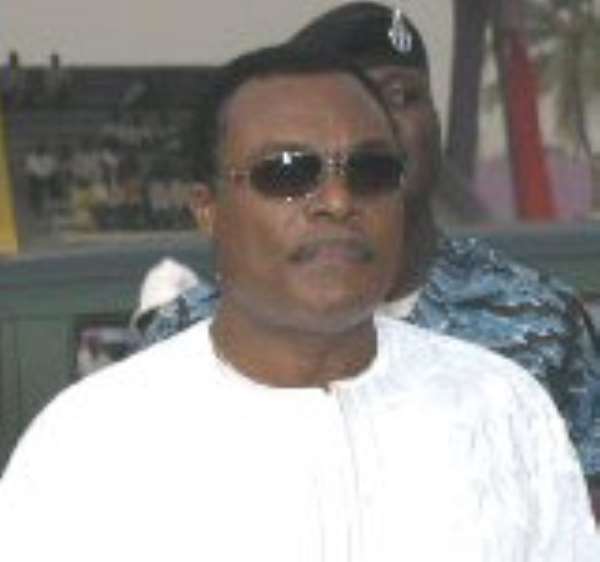 The Minister of Health, Major (rtd) Courage Quashigah, has appealed to the Ghana Medical Association (GMA) to rescind its decision to embark on a strike action.
Major Quashigah made the appeal in Accra yesterday at the induction of newly qualified medical and dental practitioners and awards ceremony of the Ghana Medical and Dental Council (MDC).
He said the government is doing everything possible to address the concerns of the association.
Major Quashigah said the government appreciates health personnel's commitment to work and will not shirk its responsibility of meeting the demands of health personnel.
The Minister said the major challenge of health development in the country was the rising cost of health care, with expenditure on personnel emoluments being the major driver.
He said, about 90 per cent of government's budget allocation to the health sector is taken by personnel emoluments, leaving very little funds for service delivery and investment in infrastructure and procurement of equipment.
Despite these difficulties health workers continue to demand increases in salaries and warned that the health sector has become unaffordable for government budget, which heavily depends on donor funds.
He said in view of this, the government will soon initiate a debate on how to finance and run public health services.
The debate will focus on new ways of controlling the wage bill, private sector participation in the management and financing of health institutions and decentralisation of the human resource budget to the facility level and linking salaries to the facilities rather than to health professionals.
Major Quashigah said the government can no longer afford to increase salaries of health workers without concurrent reforms to the way health workers are managed and remunerated.
He called on the GMA to dialogue with the government rather than resort to strikes.
The GMA has warned of a possible strike action soon if the government fails to address their concerns.
In a communiqué issued at the end of its third national executive council meeting at Sogakope last Sunday, the association accused the government of playing hide and seek with it.
The statement signed by GMA President, Dr E. Adom Winful and General Secretary, Dr Sodzi Sodzi Tettey said the membership of the association resolved to resort to industrial action to push home their demand for better conditions of service.
It therefore asked the citizens to hold the "government responsible for any consequences that will emanate from any industrial action since the government has shown itself not willing to respect past decisions and commitments reached through dialogue".
Meanwhile when the Times contacted the government spokesperson on social issues, Kofi Amponsah-Bediako, on the doctors' threat to strike, he said he was not in a position to comment immediately.
He explained that he had travelled out of town and had just returned. He would therefore need time to be apprised of the issues.
Source: The Ghanaian Times