Minister appeals to Catholics to educate more rural girls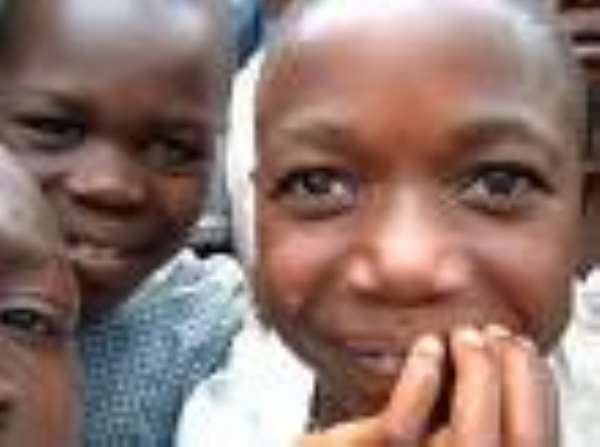 Mrs. Angelina Baiden-Ammisah, Deputy Minister of Education, Science and Sports, has appealed to Catholic educational institutions to give quality but affordable education to rural and urban girls under Catholic ethos of discipline and moral uprightness.
Mrs. Ammisah-Baiden was addressing students, parents and staff at the maiden speech and prize giving day of OLA Senior High School at Kenyasi in the Asutifi District.
It was on the theme "girl child education, the role of the state, the society and parent."
She said the Millennium Development Goals for the country were to promote gender balance and women empowerment and expressed regret about the upsurge of women being raped, inhuman widowhood customs and stark illiteracy as well as some outmoded customs that undermined the dignity of women.
Mrs. Ammisah-Baiden gave the assurance that the government would continue to fulfil its constitutional mandate in the education sector by pursuing sound policies and programmes to ensure that females excel in education.
"In order to encourage more girls to do learning, consideration is given for girls to study in areas generally selected by boys such as medicine, engineering, mathematics and to implement a desegregation of curricula and efforts to ensure that girls do not drop out of school."
She appealed to the Kenyasi community to continue to support the growth of the school by contributing their quota through communal labour and fund raising programmes.
Rev Sister Martha Davis, the Headmistress, said the school which was founded by the Missionary Sisters of our Lady of Apostles in 1974 with 34 students, has a student population of almost 800 made up of 283 first year, 258 second year and 250 third year.
She commended the government, Asutifi District Assembly, the Japanese Embassy and the Parent/Teachers Association for helping to enhance the infrastructure development of the school.
In a speech read for her, Mrs. Theresa Kufuor, the First Lady, said promoting effective education was a shared responsibility.
She said in 2004/2005 academic year, 3.698 million children were enrolled in basic schools and as a result of the capitation grant and feeding programme the number of enrolment had increased to almost 4.5 million children representing 16.7 percent increment.
Mrs. Kufuor said the government had provided logistics such as text books and other learning and teaching materials to all basic and second cycle institutions and had also provided buses to girls Senior High schools to enable them undertake field works.